By Jason Barnard
Mark Wirtz was one of the 1960's most talented producers and is a renowned artist in his own right. Working at Abbey Road alongside Beatles engineer Geoff Emerick in the mid to late 60s he produced some of the era's most notable records including his very own 'A Touch of Velvet, A Sting of Brass', Tomorrow's 'My White Bicycle' and the hugely influential Teenage Opera singles with Keith West.
His relocation to Los Angeles in the 1970s saw his solo career blossom whilst continuing his production work. Renewed interest over the past 20 years saw Mark rekindle his music career with the completion of his Teenage Opera and a series of well received solo records. Now based in Atlanta Georgia, Mark talks about his fantastic journey to Jason Barnard.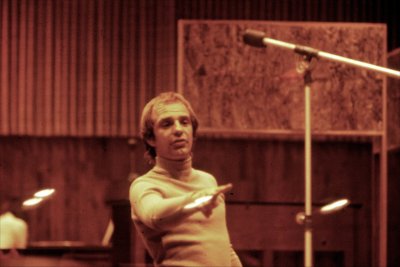 Mark, it's great speaking to you. Let's begin when you first came over to England from Alsace in the early 60s to go to art college. Did you have a plan to do music over here?
I was a student of graphic art in Croydon and I took it seriously. Ray Davies was actually in my class and for a while I forgot about music.
A music publisher recommended me to Norman Newell because his pianist, Russ Conway, left. I had to wait for The Beatles to finish recording 'All My Loving' to start my audition. I passed and he signed me to a EMI recording contract as a pianist.
I released only one record under the name The Beatcrackers. My second didn't come out. It's called 'Spanish Scramble' and is on one of the bootlegs. A lot of things didn't surface until years later.
Then I started arranging, producing and conducting. That then took me totally into the backroom field of it all. Geoff Emerick was my main engineer and he primarily worked with George Martin and me. It was like team work. When The Beatles weren't using the studio we tried to put a couple of tracks in.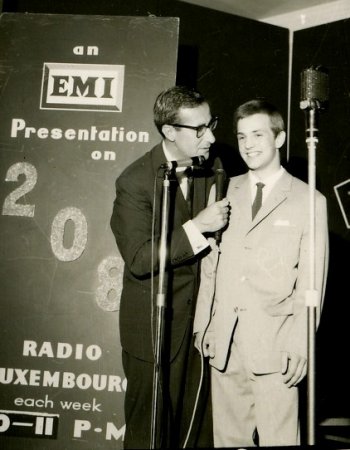 Mark's first live show for Radio Luxembourg, 1964 (used with kind permission of Mark Wirtz)
From that period 'A Touch of Velvet' is very famous.
That was one of my first records I produced. It was never a chart hit but it was a turntable hit. It was played everywhere, to this day.
One of my favourite tracks that you produced was by Peanut, 'I'm waiting for the day'. Peanut being Katie Kissoon from Trinidad.
I don't think she was a day over 14 or 15, cute as a button. Her manager, Valerie Avon, was a songwriter. I made two singles with Peanut and when I moved over to EMI I took her with me. I went on to make two more singles on EMI with her and went from there. She had some reggae hits after working with me.
You produced one of the landmark psychedelic singles, Tomorrow's 'My White Bicycle'. I've heard that you had a light touch approach with them in the studio.
They had a lot of freedom as they were a trio and there was nobody to get in the way of anybody else. What are you gonna do? You have guitar, a bass player, a drummer and vocalist. Who's going to get in the way of whom? Keith and Steve were very well rehearsed, very prepared. They had their arrangements down. I trusted them 100%, I said 'What's next?' and go into it. They didn't have to audition or prove the song to me. We'd probably record six or seven takes. It was very casual, very friendly, fun and creative.
EMI gave us the worse studio time, 10 o'clock in the morning. Abbey Road was a cool studio but my god it didn't come along with energy. We made these really extraordinary records in a very short space of time. Who would have thought that they would survive like this.
The history of that scene was actually quite short. You think of the 60s as 10 years but for most of us they were only about three or four years. So much happened in such a short time. Put your mind back to 1966 when it really started to rock, what do you have? Four years and then kaboom. It went dark. Everything went very grim and not exciting. But the creativity that was spun in those few years was amazing. If you compare it to later people spent a lot more money and a lot longer making music. So it was extraordinary how it developed so swiftly and then died frankly.
In that time 'Mr Rainbow' was released under the pseudonym of Steve Flynn. There have been a few versions, including by Tomorrow. You co-wrote it didn't you?
Yes, when I started with this project it was a through the door deal. People used to come to the studio, knock very politely and say 'Can I just listen a little bit and can I do an audition for you?'. Steve Flynn worked for British Airways as a flight attendant and he was another walk in. He was waiting to take someone to the airport for a flight to Australia or something. He was just hanging out. I needed a b-side for what I was recording and he said 'Hey! I'll give it a go.' So he did and it came out pretty well. It's a really cool version isn't it?
Yes, so people saying that you're Steve Flynn isn't right.
It's not widely known. I don't know why people credit me with it is that it doesn't sound like me.
I was thinking that as you have your own singing style.
Now people think about it and they care; because it's history you know. It's intriguing to them. But at the time nobody really cared, music was really disposable. It really was like bubblegum. Now we have a whole science around popular music. Who would have thought way back when that this stuff would actually mean anything. Much more is appreciated now than when it came out.
You worked with Brinsley Schwarz when they were known as Kippington Lodge. Their material has been repackaged and rereleased. A good little band in the 60s.
That was another of those walk ins. Kippington Lodge walked in as strangers and they walked out with a record deal. 'Shy Boy' was a Keith West song that he co-wrote that was part of the Tomorrow album. Kippington Lodge's version was one of those fragments of that audition. I loved them so much I signed them on the spot.
I also worked with them later as Rockpile. I hadn't been in LA that long and I didn't know what I was doing at the time but that was like the New Wave. It was very simple, simple tunes and harmonies. It was fun little kids songs but never slipped into bubblegum. I would have loved to have been part of that band. They were a breath of fresh air.
Can you tell me about how the origins of the Teenage Opera.
'Grocer Jack' was a dream, exactly how you hear it on the record. I woke up and I thought 'I want to make a record out of this. It's a great story.' I talked to Geoff Emerick about it. He said 'No, you can't do that. Not with kids. It's not rock and roll.' I said 'You know what. I want to do it. I have a feeling about it.' So we cut 'Grocer Jack'. At that point I hadn't planned on that. It was almost like a tongue and cheek situation. I don't like operas personally. It was like an anti-opera.
About 10 years ago Uncut Magazine said that the follow-up to 'Excerpt to a Teenage Opera', 'Sam' was an influence on Pete Townshend.
It was very generous of The Who to give that kind of thumbs up to my work. We worked along the same lines but they didn't copy me and I didn't copy them. Paul McCartney went into print not long ago saying that if it hadn't been for my Teenage Opera there would never have been side two of Abbey Road.
The production of 'Sam' is excellent. Was the steam engine sound from the Abbey Road sound library?
Yes we also did some live recordings. Everything went. If somebody had a good idea they would use it.
'Sam' was as successful in the charts. Did that put pressure on you?
We never had much time to analyse it. We were just trying to build that bigger sandcastle in the sandbox.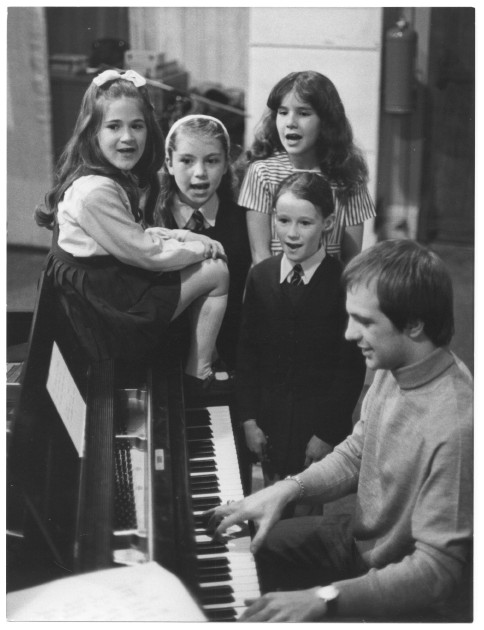 Mark and the children's choir at Abbey Road Studios
Some people say Keith West's success led to Tomorrow's break up.
Keith West sang 'Grocer Jack' because he was one of the people on the project. When it came to the demo at least it seemed most natural for him to sing it. We wrote it together and he was a vocal artist. It came out so well we decided to put it out like that.
It certainly didn't conflict with Tomorrow at the time. Keith often said that it ruined his career making 'Grocer Jack'. Well, it made his career as well because nobody had really heard of Tomorrow much in those days. But the thing was that when Tomorrow went on tour people wanted to hear 'Grocer Jack'. As a trio! When you think of it it's kind of ludicrous. You could do it today with synthesizers and technology but not then. So Keith West forever blames 'Teenage Opera' for ruining what would have been his career. I could say the same thing. Ultimately I became known for 'Teenage Opera'.
You then made '10,000 Words in A Cardboard Box' with Twink and the Aquarian Age after Tomorrow split. It's now known one of the great psychedelic tracks.
It was Twink and Junior. Everyone else was my studio crew. It came out really well and took until about 10 years ago to be recognised and become a classic. In the beginning I don't think they pressed more than DJ copies. Very strange. Now it's one of the most popular ones.
You produced Zion de Gallier's 'Me'. It seems melancholic, almost gothic.
It's very melancholic, yeah. It was an unusual track, dark but not depressing.
That's another track miscredited to you. You put out a few singles with him.
It's a genuine artiste who sang it. We decided what would come out. In those days we had a lovely freedom. These are things that were not mass market, these things have only come around in the past 20 years.
You then left EMI.
Every thing in the 60s was experimental and improvised. It was also influenced by other elements like the drugs, it had a huge influence. It started at point A, took off, fizzled and drizzled and went blurgh. That was the end of it. Since then we've been trying to recapture that spirit that back then was so magical. It's like Vienna in the Renaissance, there was an era that was 40 or 50 years long and there was this extraordinary music being made. Just like the 60s it went blurgh. It's awful really how it ended.
It was documented in the Get Back videos on the roof of Apple. It was like something really beautiful committing suicide. And yet it had a spark to it and had a sense of humour, Ringo, not giving a damn. Who knows where John was? John was probably wondering where John was. So it was a total collapse and because it was a freak situation you couldn't take it too seriously.
For me, I was not sure the way I would go. In the end it was time to leave. The music scene had changed and nobody was interested in me frankly so I came to America.
It's been assumed that I made a mistake and that it was a failure. But I did work in America that I wouldn't have done. In some ways I perfected the things I had worked on in England. Unfortunately nobody was interested but I got it out of me.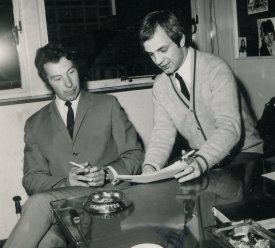 Mark in discussion with fellow EMI producer  Norman Smith
Some of your final production work in England was for Les Reed's Chapter One label. The most notable was the Philwit & Pegasus album. Kenny Everett played it despite it being commercially unsuccessful.
Yes, we were good buddies. He was the only one at the airport saying goodbye. Nobody knew I was going. He literally begged me not to go. He said "Mark, you mustn't go. If you go to America, America will break your heart."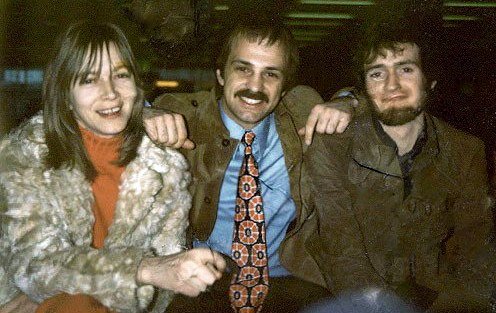 Mark waiting at Heathrow Airport for his flight to the US, Spring 1970, with Lee Everett  (left) and Kenny Everett 
Your work in the 70s up to the early 80s is collected two Hollywood Years RPM cds. 'Am I Me' reminds me of George Harrison's 'Isn't It A Pity'.
There was a while when everything started like a Beatles track. It has a nostalgic melancholic melody flow. Jeff Lynne pretty much made an art form of it. He took that from Lennon, McCartney and Harrison and did a part two, part three and part four. I loved it. It was unabashed idol worship really.
You embarked on a new phase of production work in the mid to late 70s under the pseudonym Marc Peters. You did a song with Helen Reddy 'Poor Little Fool'.
I wrote a novel called Sisyphus Rocks based around the events of Helen's album. It's a suspense whodunnit and is a pretty acute depiction of Kim Fowley and all kinds of people you'll recognise in real life. It can be quite expensive to get hold of now. I'm thinking of re-publishing it as it was one of the only accurate pictorials of Kim. We were partners in crime for a couple of years.
'Poor Little Fool' was a Jeff Lynne song, a Mark Wirtz production with Kim Fowley.
Jeff didn't release 'Poor Little Fool' even though it would have made a massive ELO hit. Was that one of his publishing demos?
I have the original hotel room demo of Jeff's as he wrote the song. It was quite, quite different from what you'd expect. That was done at the Beverly Hills Hotel, just very rough and I took it for what it is which is a fully fledged production. Again, hero worship.
It's such a good production I assumed it was a note for note copy of Jeff's. Later you did 'Oh How She Loves Me' which is on the Dreamer of Glass Beach cd. Who's on vocals?
Billy Thomas. He's a drummer who's still working with Vince Gill, the country star.
One of your signature tunes from this period is 'Love Is Eggshaped'.
Yes, it's from the book and soundtrack. Those things should have made the charts. People say they sound like hits, and to me they sound like that, even if I disassociate myself from them. I think I'm the most famous unknown out there.
Can you tell me about the Mark Wirtz Presents Spyderbaby song'Learning To Live With Love'.
That was one of my all time favourites and it was the first new recording I had made in many years.
It was one of the last times Kris Ife and I worked together. He died just before Christmas and we had some marvellous years together. It's a tragedy he left us so early. We were working on a Christmas album but it never came to be.
Mark and Kris Ife 
Unusual for me and Kris it was a song about modern relationships that don't work out because of fear of intimately. It was a serious record. The lyrics are poignant and heavy, with parts of it biographical.
But the light part was that it was also a homage to a lot of creative idols I had. There were bits of the Beach Boys, Phil Spector plus parts making fun of me. It was like a good vibe party.
It's a pity that that song has been so ignored. It's a great recording. I put my heart into it, and everybody that worked on it. I had some tremendous musicians and singers like John Carter. It was a special event, it sparkled.
'Retrolusion' from your album 'Lost Pets 2' is a bit of a throw back to the 60s.
I recorded the first 16 bars of that when I first moved out to a new house in Hollywood in 1978. I had my guitar tuned down so it had that sitar sound. It just sat there and later I picked it up and finished it. It's a journey of all the major popular concepts. It goes into reggae and other moments in music history. It was the last time I did Mark Wirtz in the studio. I'm very pleased with it. It's really cool.
Another throw back of yours is the 'Chug-a-lug Song'.
I did actually write and complete the entire Teenage Opera in 1995. It's is subtitled 'Tempo' and this is how it starts off. 'Chug-A-Lug' was the first track I recorded and the most elaborately produced. I recorded it pretty much all at home on an eight track cassette machine, a Teac.
It's very simple but I used all that the knowledge I had learned at Abbey Road making great records with little equipment. I spent a lot of time rehearsing the parts because as a musician I wasn't really good enough to play them. It was quite a challenge.
The Teenage Opera did get finished. People out there have a copy although not many. There are a lot of things on there that came out on other records but never came out as a complete entity; only musical segments such as 'I'm Impressed'. 'I'm Not Lazy I'm Just Sad' also belongs to that collection, that has the original 'Grocer Jack' in it. This is all from one big work. It's one hour 10 minutes of absolute magic. Nobody can ever say I ever finished it.
Will you release it?
I don't know. It depends on the legalities.
So what's next?
There's a brand new album I've recorded called 'Self-licking Ice Cream'. So far the lawyers and powers that be have stopped it coming out. There's nothing I can do about it. The industry has changed so much in the past 10 years.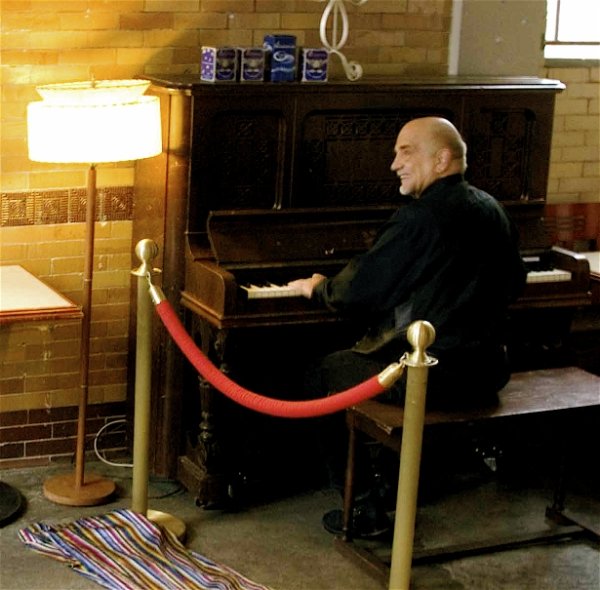 Mark today
Here's hoping you get through the legal red tape and release more material. It's been a pleasure to talk you Mark, thank you.
Thank you, it's been fun.
More information can be found at http://www.markwirtz.com/
An audio version of this interview playing many of these tracks is available here: http://thestrangebrew.co.uk/http:/thestrangebrew.co.uk/mark-wirtz
Photos used with kind permission of Mark Wirtz. Copyright © Jason Barnard and Mark Wirtz, 2015. All Rights Reserved. No part of this article may be reproduced or transmitted in any from or by any means, without prior permission from the author.