As he releases his new album 'Return To Memphis', Jason Barnard speaks to Badfinger legend Joey Molland about his incredible career.
In a new extensive feature read about Joey's early years in Liverpool, the huge highs and lows of Badfinger, historic sessions with George Harrison and John Lennon, to his solo rebirth.
I've heard your new album 'Return to Memphis' has a back to basics sound.
Yes, it is basic. I had the chance to go to Memphis, Tennessee and do some guitar work on a session. While I was down there I was reminded about Tennessee and Memphis, the studios and the whole thing. I grew up listening to a lot of rhythm and blues and a lot of Memphis music in fact; so it was great thing to go there. I decided to do the record in Memphis and did it with three Memphis musicians and a Memphis producer. The producer brought in 3 or 4 girl singers, depending on the song, to do back up vocals and harmonies with me.
It's a very different sound, it's very simple. It's me and a trio. Just a couple of little organ and piano overdubs and a little slide guitar on my part. That's it really; it's not a big production number. It's very different to anything I've done for 30 or 40 years or so. It's a great pleasure.
Is the track 'Hero' representative of the album?
It is. The producer Carl Wise comes right out of the Stax/Hi Records Memphis music scene. Same with the players, Lester Snell, the keyboard player was Isaac Hayes' music director for seven years. So there was a lot of in that tradition. They play in a different way in Memphis as they do in a lot of the great cities. It's not funky, I didn't go down there to make a James Brown record or anything like that. But it's lovely the way they play; they have a lovely soft touch. They rest in different places in the music. I really enjoyed myself and I'm hoping that people will at least give it a shot.
To listen to 'Hero' and tracks from across Joey Molland's career take a listen to The Strange Brew Podcast's show with Joey
You mentioned your early years. I understand The Masterminds were the first group you recorded with.
Sure it was, yes. It was my first band in Liverpool in the real sense. It was a good little record, a Bob Dylan song.
The single was 'She Belongs To Me'.
That's right. The story behind it was that our roadie was a big Dylan fan so we got to hear the Dylan records early in the 60s, I guess in 62 or 63. We'd been playing that song in the set around Liverpool. One night Andrew Oldham came to the club we were playing at, The Blue Angel, for an after hours drink as he was in town with The Rolling Stones. He heard us play the song and asked us 'Did we want to go to London to make a record?'. Of course we said, 'Yeah'.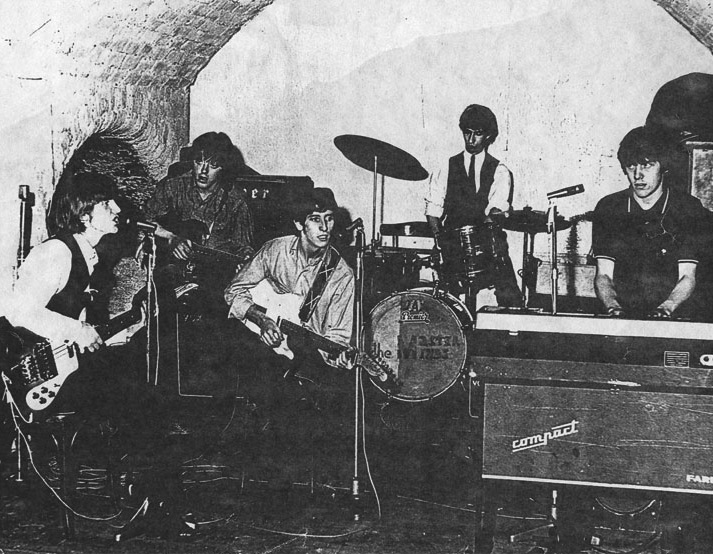 The Masterminds at the Cavern, cica 1965 (thanks to Joey Molland and Michael A. Cimino, photo from http://www.cottageviews.com/badfingerandbeyondphotos.htm) 
I heard you played on Ready! Steady! Go!
Yeah. The Rolling Stones did a special that year called Ready Steady Rolling Stones or something. Because we were on Immediate Records, Andrew Oldham's label, he got us on there and he was the Stones' manager. So yeah, we did live TV. It was really scary. [laughs]
A few years later you did some excellent material with Gary Walker and The Rain. It's an underappreciated part of your career.
Thanks very much. It was the first album I'd been involved with as The Masterminds was a single song of course. I joined Gary in 68 and we met and made that record. You know we needed songs and I for some reason I was getting ideas for songs. I had never written songs before. I tried one time before with The Merseys in 66/67 but in 68 I started to actually write songs and got ideas out of the blue, I don't know where from. So I wrote songs for it, it was really exciting.
'The View' is a fantastic psychedelic record.
Gary Leeds wrote the words and he came to me and asked me to write a tune for it. So I wrote the melody. I may have written a couple of lyrics but it's mainly, if not all Gary's.
You guys were massive in Japan weren't you?
Yes, we had some hits I believe although I never did find out one way or another. It's hard to find this information, you'd think it would be easy but for me anyway it's hard. Of course the Walker Brothers were huge and Gary was their drummer. They were enormous and when they broke up he formed The Rain. We went over to Japan and went on tour. It was like being in The Beatles, thousands of fans screaming at the airport. When we'd go on stage the fans would scream and go crazy. It was a fantastic experience, I was just 21. It was great to go to Japan, a completely different world than ours. I really enjoyed it. I had a beautiful 1959 Les Paul Standard at the time, could of bought a house with it now. I traded it all those years ago for a SG Standard and a Vox 1830.
It sounds like your work in The Rain really helped your song writing.
It stood me in good stead just that little bit of experience. You're right. I gained a bit of confidence. I didn't sit around and try and write songs. I started to get ideas and I found myself getting better at grabbing the idea. Song ideas come and if you don't grab them right away you forget the melody, the nuances of the song that make it a bit different to all the other songs. So it was a very exciting head opening time for me, around in London living in Chelsea. Getting ideas for songs, records were coming out. I met Jeff Beck that year and he turned me on to Albert King. That was through my 1959 Les Paul. It was one of the great years of my life.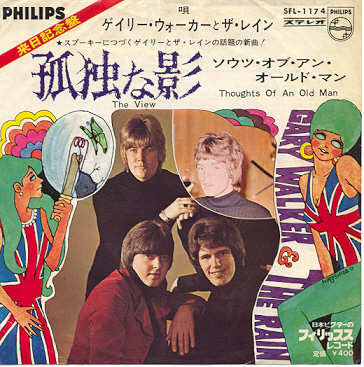 After The Rain broke up did what did you do?
Gary Walker and The Rain broke up in early 69. I went back to see my dad and mam and I stayed with them for about a month. I was thinking about just packing it in really, just playing locally with my mates and getting a job. My dad told me to go back to Liverpool; they were living in Newport in Shropshire at the time. He said 'Go to Liverpool and join a group. That's what you do.' He was really serious and so I did. So I was knocking around with my mates, Billy Kinsley and Clarky the drummer. We were jamming together, not really putting a band together and knocking ideas around.
Billy Kinsley was familiar with The Iveys and when their bass player, Ron Griffiths left after recording 'Come And Get It' that summer and Billy wanted to join them. He wanted to play bass in The Iveys. He went and saw them and they said they weren't going to get a bass player they were looking for a guitar player. Billy told them something like 'Have a look at this fella, Joey Molland he plays guitar'. They told him to tell me to come down to London and audition. So I did and I went down and got the job. I played a couple of tunes for them and talked about the song writing and all that. I told them I'd written a few songs.
So Tom Evans and Pete Ham were open to you song writing for Badfinger?
Yes, it became evident was that this was what they really were about, writing songs. Their manager Bill Collins had convinced them and me too that the future was in the ability to make our own songs up. Good original songs and he was right. He was encouraging them and had gone so far to build a studio in the house they lived in to do it; where they could record a piano and all that stuff.
I was a really good rhythm guitar player. I could play lead and did on the Gary Walker records but I had a good groove and good tempo for rhythm. Mike Gibbons really liked that.
So you joined and 'Come And Get It' became massive. The group launched into a real purple period. 
Pete got hot, didn't he! 'Come And Get It' came out. I wasn't on the record, I joined them after and it was a big giant hit. We went straight back in the studio, Pete wrote 'No Matter What'. That was the first one we recorded after I joined the band. We gave it to Apple and they didn't like it much and asked us to record a bunch more of songs. So we did and recorded what became the 'No Dice' album.
Pete wrote 'Day After Day' then 'Baby Blue'. He was just streets ahead of us, Tommy, Mike and myself although we could write songs. Pete had really good concise ideas at the point. They were really direct, being a great singer he wrote great melodies.
You wrote 'Better Days' with Tommy Evans.
Yes, although I didn't really write it with Tom. Tommy and I were going through a session that day in my room. He went to the Chinese and while he was away I wrote 'Better Days'. I wrote it for Elvis, I imagined Elvis singing it. Tommy came back and we were working on songs that day and when the credits were done Tommy got credit.
In this period you worked with other artists. I have to ask about you being part of the band that recorded one of the best albums ever made, George Harrison's All Things Must Pass.
George called us and asked us to play rhythm guitar with him on his new record. I'm not sure if 'My Sweet Lord' was the first song, it might have been the first song we did, that or 'Beware of Darkness'. It was fantastic. Me and Tommy were playing acoustics. George had it totally together, who was going to play what and how all the parts were going to work. Although he'd let people develop their own bits. Klaus was playing bass and Klaus worked out the bass part. Same with Eric Clapton playing guitar, slide on that one. Ringo, Alan White was there. Billy Preston. The rest of the Dominoes came by to the sessions, Bobby Whitlock and Carl Radle. Carl was unbelievable. Yeah, 'My Sweet Lord', huge hit record, enormous. 
'Isn't It A Pity' has that acoustic sound.
Yeah, it was beautiful wasn't it? Todd Rungren talked about George going out of the band set up like he had with The Beatles, where they'd have the band and then some overdubs into that complete production world of Phil Spector. So the beautiful acoustics, the piano parts all live playing together. That's quite a different sound to playing one acoustic four times. It was a glorious sound. He did the same with us on 'Day After Day'. It's a prime example of it and still sounds really good.
Another artist you played with is Jimmy Campbell on his Half Baked album. He's unappreciated.
Sure, yeah and I've actually re-cut two of his songs for a tribute album. I did a version of 'Half Baked', I played with him on that in 1973 or something like that. It was in London that I did the session. Jimmy – what a great quirky song writer. I think The Beatles bought one of his songs.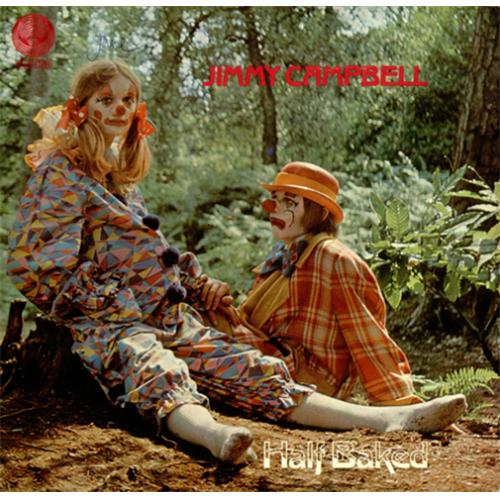 For Apple?
Yeah for Apple Publishing or for one of their artists.
I love 'In My Room', that's amazing.
I did that one too for the tribute album. I didn't play on his version but I think it's a much better record than 'Half Baked'. Jimmy's such a great writer. What a great guy he reminded me of James Dean. He really would have been an influential songwriter if he'd got a break.
You played on John Lennon's Imagine sessions too.
Joe, John's driver/roadie called us up one day. He asked if we could come down to John's house that night, they'd send a car for us if we would bring our guitars with us and play as John was recording. Of course we said 'Yeah.'. A car came at something like 8 o'clock that night and took Tommy and I as we were the only ones at the house. So it took us to the John's mansion at TittenhurstPark. We went in and there was nobody there and couldn't find anybody. Eventually we did find them at the studio at the back.
Nicky Hopkins, all the lads were there, Klaus Voorman, Jim Keltner. George Harrison and Phil Spector were there of course. Then John came in. I'd never met John, he was just an icon. I was a big, big fan. He was all cool, John Lennon with his blue jeans and his shirt. He looked good. He was just as real plain as the nose on your face, dead straight, dead normal. He told us we were going to do a couple of new songs that night, 'The first one is going to be 'Jealous Guy' and it goes like this.' He put his headphones on and just played it for us. We were only sitting three or feet away from us behind a couple of little screens. To sit there with your headphones on a listen to John Lennon sing a song was astounding for me; a lifetime experience.
We learned it quick. Somebody had the idea for the funny little chord in it, a minor ninth or something. We played it through maybe once or twice and then we recorded it. He said what he needed to for the musicians 'Don't screw with the beat', 'Nicky can you come up with a beginning with an intro'.
We played 'Jealous Guy' first. John said 'That was great. You Badfinger lads can fuck off!' He wasn't throwing us out he was just telling us we could split if we liked. We chose to stay and kept our guitars on. He then said 'This is the song 'I Don't Want To Be A Soldier' '. He started playing it and said 'I don't really know what the beat is or anything but it kind of goes like this.' It had some weird turnarounds in it and where it would drop a beat or grab another beat from another bar. That was about the best he could explain. He just played it and we all kind of jammed along really. I guess it all worked out and recorded it, maybe only two or three takes of that. What was funny when the Imagine album came out that was the one he gave us credit for, not 'Jealous Guy'.
So you played on the recorded version of 'Jealous Guy' as well.
Oh yeah but we were only credited for 'I Don't Want To Be A Soldier'.
Going back to Badfinger, 'Without You' that Pete and Tom collaborated on has a life of its own.
It became a giant song. It wasn't strictly speaking a collaboration. Tommy had the chorus the 'I can't live without you' part but he couldn't come up with a verse. Peter was the same with the verse parts. We were at Abbey Road recording the No Dice album. It was Bill Collins who said 'Why don't you try sticking those things together?' 'Tommy's got an idea for the song and Pete's got an idea for a song and I think if you stick those two ideas together you'd have a complete song.' Or words to that effect were the way he put it to the band. We did and worked on it for a couple of hours and recorded it as a little bluesy song. We never had the song before we went into the studio. To my knowledge Tommy and Pete hadn't really worked on it in that sense. After we recorded it Bill was saying 'That's a good little song that. I think we should maybe do a big production job on it, a big version of it, and Pete would argue with him and tell him that 'We weren't that kind of band. We didn't do music like that.' We forgot about it.
Of course a couple of years Harry Nilsson comes out with it and it's a number one song and wins a Grammy.
The Straight Up album is many people's favourite. One of the highlights is 'Sweet Tuesday Morning' which is one of your tracks.
Again I was just going through that period writing songs. I'd met my wife Kathie shortly before that and that was the big influence on it all. I was getting the ability to talk about love in some sort of realistic way. I was raised in Liverpool with a bunch of guys. Talking about love, writing love songs or even saying 'I love you' was something quite new. When I listen to our record of it I can hear it in my voice, a kind of nervousness to even talk about that kind of stuff. It was personal.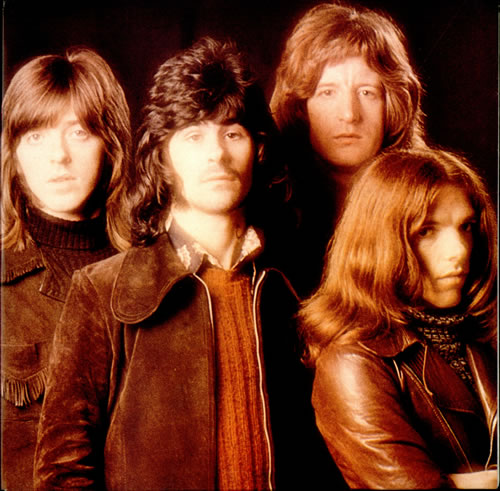 You had two different producers on Straight Up, George Harrison and Todd Rungren.
George had done five or six songs and was going to be the producer for the album. About half way through the Bangladesh tragedy occurred. Ravi asked him to see if there some way he could help the people up there. The first thing George thought of was the Bangladesh concert to raise money that way. He told us that he couldn't finish the record. We understood what George trying to do. Todd Rungren came in and although he was weird and obnoxious, (he wasn't a nice guy to work with), he did do a great job for us. As you say, to a lot of people it's their favourite Badfinger record. If I put on myself I still think it sounds good. They did great job for us and it was our biggest selling album.
XTC had a similar experience when Todd produced their album Skylarking in the mid 80s.
As I travelled a bit I heard it a few times. I've heard it from all different kinds of people. I went to do a PR thing in Philadelphia once and Todd's from Philadelphia. I happened to go to this house where this retired couple live. Apparently they'd rented their house a long time ago to Todd Rungren to shoot a video. They said he was an asshole! This was a nice old retired couple. I'm doing a tour with him and done gigs with him. One time in Atlantic City we were having a beer and I actually asked him 'Why were you such an asshole to us and what was that all about?' He said 'Oh, you just remember me like that. I wasn't really like that.' I just thought, 'Ok, let it go, it's really not worth it'.
Going back, you played at The Concert to Bangladesh.
Yes, he told us that he was going to invite his friends that played on All Things Must Pass to come and play with him. He said 'I would like you guys to come too.' You won't get paid just expenses, hotels and airfare and stuff, 'All the money is going to the kids'. We all agreed and went to New York I think a week or 10 days before the concerts. We rehearsed at the Steinway building right near Central Park. They had a rehearsal room upstairs. We went up there every day; Ringo, Billy Preston, George, Klaus and us to start with to get the rhythm beds all going together. One by one the singers started rolling, the horns and different people came in through the week and we rehearsed; all the time waiting for Eric Clapton. He showed up on the Saturday. He just came in and did the job.
Dylan turned up at the sound check on Saturday and did a 45 minute set. We were all sitting in the auditorium. Amazing to see it. We'd done the sound check already, the rehearsal. I really feel lucky to have been around these things. Playing a bit of rhythm guitar and just thinking 'Look at this.' We had a great time and then it was all over.
I got sent an award three years ago for the Bangladesh concert '4x Platinum sales for the 2 DVD set'. Really nice. All the money goes to Unicef. When I see it I think of all those kids. You couldn't be prouder about anything else in your life.
I've read that Allen Klein was a key factor in Badfinger leaving Apple.
He wanted to change the deal as Apple were absorbing a lot of the costs – things like the studio bills. That's really kind of traditional and wasn't unusual for artists to pay the costs. But he didn't want to pay an advance. We were writing all our songs and making them loads of money. We were on the radio all over the world, every day and in every major city. It was generating a fortune. We weren't aware of how much money we were making. It was a bit silly of him to do that so yeah, we left Apple. Apple at the same time was starting to fall apart.
I believe George said to Bill 'Why didn't you get in touch with us? Why didn't you tell about these things with Klein?' Bill said 'How do we get in touch with you? We can't get in touch with you, you're the Beatles! Nobody can get in touch with The Beatles'.
Warner Brothers were very excited to have the band and treated us royally. Even years later they were super. When Peter died I was living in Los Angeles staying in a spare room in a friend's apartment because we had no money. It was Warner Brothers who bought the airline tickets so Kathie and I could go to the funeral, and they paid our hotel bills in London. They had no obligation to do any of this stuff. They were really sweet to us.
There's a history of Apple written by Stefan Granados, and there's a theory in it that Badfinger leaving Apple kick-started its decline. What do you think?
As far as we knew the Beatles were breaking up and all the whole rest of it was going on. We weren't trying to leave Apple we were trying to stay with it. But Klein was running it and we'd be staying with Klein really. Klein was trying to take everything from everybody; he even tried to do it with The Beatles. He was notorious. Maybe that's what happened, Badfinger left and Apple went down. I don't know why it all happened. Maybe that's why The Beatles broke up – who knows! [laughs] I'm sorry it all happened, but happened it did.
You released some great records on Warner Brothers but it seemed that financially and commercially things seemed to go wrong at this point.
Yes, that was when we became a little more aware of what was going on. With Apple we were kind of like hippies, the 'all you need is love' world. When we got out of that we found out actually what was going wrong. People started to tell us what was going on: 'This guys doing this to you and everybody knows it, you're the only people who don't know'. These weren't people who were yobbos in clubs who'd had a few drinks. They were Vice Presidents of record companies and agents, showbiz professionals. A lot of showbiz people do have big hearts; some of those ones that did give a shit came up and tried to warn us what was going on.
You'd had enough and left the group. 
I couldn't do anything to change it. We didn't have to change too much just that one part. Pete was adamant about the New York management. He in fact left the band first. But he came back and I saw that there was gonna be no future. This guy [Stan Polley] was gonna continue to bury the band. We hadn't done a gig in England or Europe, Japan or Australia since he'd taken over. We hadn't done a gig anywhere else but America plus maybe two gigs in Canada although we'd had number records all over the world. All those things were telling us.
I was actually being told in offices, by attorneys, that we could get out of this deal, be free, still have our Warner contract and be in the band and make decisions. Have somebody decent to manage us. Nobody was coming up and saying this guy should manage you. These were just concerned people telling us. We just couldn't get the band to agree. Tommy was of a mind to do it.
So you went off and formed Natural Gas with Jerry Shirley.
We had a great time. We went to Pete's funeral in Wales and after the funeral went back to London. In the hotel I met an old friend of mine, Mark Clarke, a bass player from Liverpool. Mark had been playing with Uriah Heep and Jon Hiseman's Colosseum. We were old mates and saying 'What you're doing?' He said I'm going up to Jerry Shirley's house 'We're going to have a jam this weekend, you should come.' So Kathie and I went up to Jerry's for the weekend. Jerry was super, what a sweetheart. He'd just left Humble Pie who'd broken up. Jerry was in England doing nothing. We were all jamming and out of those jams we decided to form a little band. It ended up being called Natural Gas of course.
You supported Peter Frampton.
Yes we did. Peter had been in a band with Jerry, the early days of Humble Pie. I think the first one or two records. Peter Frampton was the guitar player in Humble Pie and went on to his own solo career. When Peter's album 'Frampton Comes Alive' was released and became enormous album in 75 and 76 we were putting the band together in LA which was where Peter lived.
Peter was going on tour just on the strength of the album and it was decided that Natural Gas would be the opening act on the tour. It was fantastic we played about 35 huge shows, had a great time and Peter is a lovely guy. We had fun, the band went crazy. We got into some drugs foolishly and the band got all confused and ended up breaking up in 77.
You then got back with Tommy in 78/79.
Tommy had been working in London with The Dodgers and I was in Los Angeles after Natural Gas doing a few demos with Mal Evans. I met these two guys, Joe Tansin and Kenny Harck, a drummer and guitar player. I started hanging around with them, Joe wrote some interesting tunes. I went down to rehearsals and jam with their band. There was a fella singing called Robert Blessas but he decided to be solo singer. We were looking for a bass player so I called Tommy up. He was in London and wasn't doing anything. I said 'I've got this band I've been working with these two guys. This guy's a good writer I'll send you some tapes if you like.' He said 'Yeah.' He liked it so he came over and we started to rehearse.
We weren't going to call if Badfinger. We went into Sound City and did some demos there and we gave them to an attorney who took them to Elektra/Asylum. They loved it, thought it was great. We went and saw them and played them a bit more and they decided they wanted to give us a record deal. They signed us and said 'You should call this band Badfinger.' Tommy and I were a bit nervous about doing that. It wasn't Badfinger, it was Tommy and me from Badfinger and two other guys. We ended up going along with it and they put the Airwaves album out. It did ok I guess. We had a couple of minor hits on it. We certainly had fun doing it, made a bit of money, not a lot, then went on the road for a bit.
One of my songs 'Love Is Gonna Come At Last' was a single off it. That did pretty good. It's funny I was in New York, four of five months ago and I went into one of the big clubs there. I was walking through and this song came on. I thought 'I know this song.' and it was 'Love Is Gonna Come At Last'. It was like he'd done a remix of it. The sound was brilliant on it, really popping. I don't know if he'd speeded it up a bit. I was really happy about that.
You then released another album and had a hit off it.
We did Say No More. The Airwaves album did ok but wasn't a giant hit. After that came off the road and were knocking around LA and made some more demos. 'Hold On' and 'I Got You' were on the demos and a couple of others. We'd sent it out and months went by and we didn't get any response. Then we got a record deal with a label out of Florida. It was a little independent label owned by Ed McGinn, he owned a load of gas stations in Florida. We had a five piece band with Tony Kaye who was the piano player from Yes. The Pace brothers who owned International Sound which was a big studio there. We went to Florida to do it. Jack Richardson was producing and Jack had done some big records, The Guess Who and things like that. Jack liked the songs and I think he did a really good job on the record.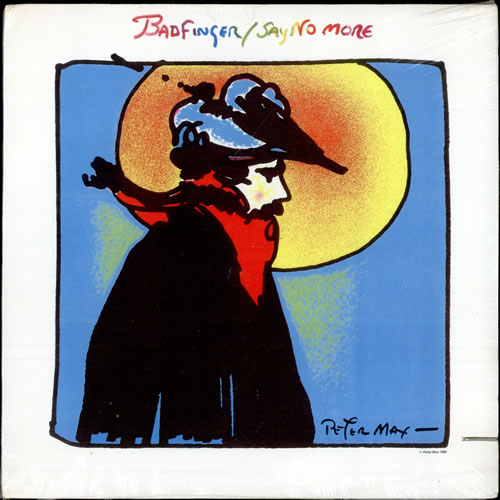 It came out and did ok, got good reviews. Right around the time of the Airwaves album, music in general was changing again. It was going very electronic and keyboardy. I think we kind of fell through the cracks in terms of the Badfinger sound.
Things turned for the worst with Tommy passing away. 
It was a bloody shame. After Say No More we went back to LA and did some more gigs. When it came to do the second album on the deal they only brought half of the advance. I walked out and said 'I'm not going to do anymore work here until we get the rest of our advance.' That was the deal and they didn't bring it. I went home and there was a bit of mystery to what happened but all of a sudden I wasn't in the band anymore. That was the end of my association with Tommy and Tony and those guys.
I scrambled to get work for myself then. My family was coming and that was just the way it was. I'd already had my first son. I got several different jobs, I laid carpet in Los Angeles and was a carpenter for a while. I had a Badfinger line-up and did an odd gig here and there. I eventually went on tour with that band. Joe Tansin was in the band.
You then did solo material.
I just got offered a solo deal at the end of the tour one time. I was broke, busted flat in Atlanta, Georgia and my wife and kids were up in Minneapolis. I'd been on the road and struggling, sending what I could home. Luckily for me the agent I knew there knew a manager, Don Perry. He came down and I played him some of my songs on an acoustic. He said 'You can come to Columbus, Ohio. I want you to record a solo record for us.' So I was able to kick start my career a little bit.
That was the first solo album I did. It was called After The Pearl. We did 'Mean Jemima', which was originally done for one the early Badfinger albums.
AllMusic call your album This Way Up one of the best solo albums by any act associated with The Beatles, including The Beatles. 
Wow, that is some praise to get. In 2001 it came out. I did that all myself with my friends playing and put it out of the house here. My wife Kathie and I worked on it and did the cover with our friends. It's great to get a review like that. I know if just one guy's opinion but it's still great to hear.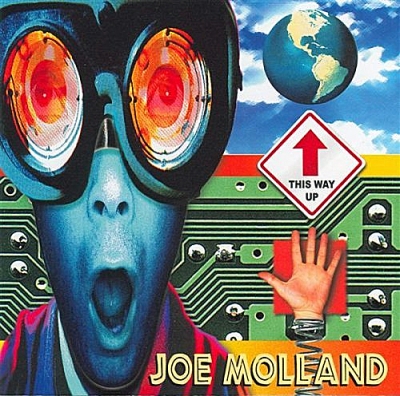 'This Must Be Love' is a lovely song.
I've had guys saying I should put that in a movie, man!
I saw you at the Liverpool Philharmonic a few years back and you were the only group on the bill who filled the sound for such a large venue.
Yeah, that was with The Tearaway's wasn't it? It's funny as I've just done a little thing about the first concert I went to which was The Who. That was one of the things that surprised me about them was that filled the place with sound. It was enormous. It wasn't just a thing coming off the stage. I'll take that as a compliment to say that we could do that with the Philharmonic Hall.
Bringing us up to date Badfinger's 'Baby Blue' is massive again because of Breaking Bad and around the same time as the release of 'Return to Memphis' too.
What a great tune. We did it with Todd on the Straight Up sessions. We one an award for it, we got an ASCAP award as it was one of the biggest songs played on the radio that year. We start the show off with it for the Badfinger concerts. 'Baby Blue' is one of the strongest songs the band ever did, certainly one of the strongest Peter wrote. He wrote it about a real girl and a real love story, it's just so dam cute!
It was really good to do it, the whole thing worked out. I can remember the session. It went down really quickly, just a couple of hours to do it. Again I'd never heard the song before. We hadn't done a rehearsal for it, or pre-production as they call it. We were well into the habit and going into the studio and working on the songs from scratch.
Finally, can you tell us where we can get Return to Memphis and how we can get in touch with you?
We've got a website now http://www.badfingersite.com/. That has all the information about the band and me, the old and the new. I'm just pulling together a joeymolland.net one. Also Gonzo Media is the label and you can get the album there. I believe it's also going to be all on the digital outlets, iTunes and all that stuff.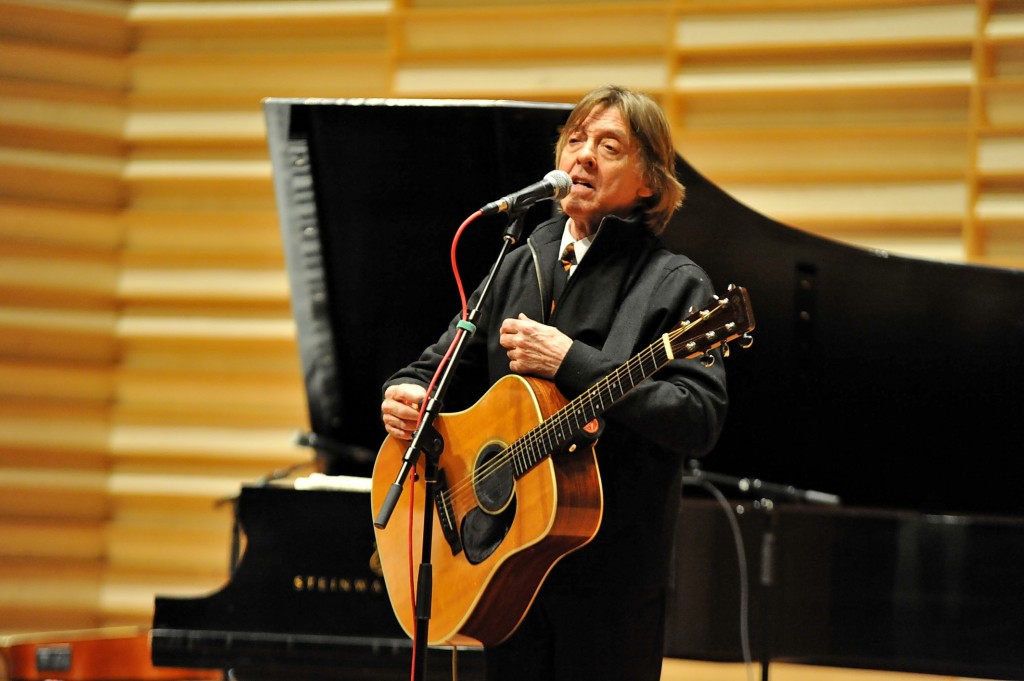 And you're still playing live including Beatles festivals. 
Yes, I'll come and play anywhere. I've just been to Japan, did two shows in Tokyo. I do come back to England and do the Liverpool festival once every couple of years. I sometimes come back and do a special event. I'm hoping, one day to do a tour there as I'd love to come and play. I really enjoy playing and Liverpool is close to my heart.
Thank you so much for you time, it's been a massive honour. 
Thank you Jason, I really appreciate it.
Joey's excellent 'Return to Memphis' album can be purchased from all the major record outlets including Gonzo Media. 
Copyright © Jason Barnard and Joey Molland, 2014. All Rights Reserved. No part of this article may be reproduced without the permission of the authors.