By Dominic Picksley
The Surfin' Lungs have been at the forefront of the UK's (and Europe's) surf music scene for over 30 years and their 1996 album Hang Loose With The Surfin' Lungs is being given an overdue airing across all digital platforms this month, including Spotify, iTunes. Amazon and Google Music.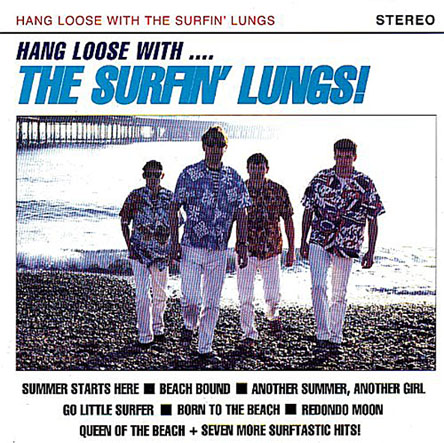 The group's fourth release, Hang Loose not only represents a high point in the quartet's long career, but for the modern surf music genre as a whole, with the Lungs' trademark punchy and harmonic vocals layered over pulsating beats, catchy riffs and galloping drums, punctuated with surf-punk attitude, drenched in reverb, and sprinkled with a large dollop of fun-in-the-sun vibe, symbolic of their musical outlook.
Originally formed in Bracknell in 1981, Hang Loose was the group's fourth long player and saw the band – Chris Pearce, Steve Dean, Clive Gilling and Ray Webb – in fine form as they ripped through 14 tracks with their customary gusto.
A little less 'surfy' than previous 1990 release The Beach Will Never Die, Hang Loose possessed a harder, punkier edge, thanks to keyboardist Gilling's nimble-fingered guitar flashes, heard to greatest effect on Another Summer Another Girl, but still retaining the core Lungs harmonies. Webb's swashbuckling drumming style, plus his vocal dexterity, added a fuller, rounder sound to the Lungs.
Original members Pearce and Dean were responsible for writing nine of the 14 tracks and the duo's ability to conjure up three-minute summer soundtracks remained – as it does today – unrivalled by their peers.
Kicking off with yet another potential seasonal anthem in Summer Starts Here, before launching into a fine power-pop effort in Beach Bound – which was actually two years old by this point – the usual subject matter, namely the beach, girls and having a good time, were all given the Lungs' treatment, with Go Little Surfer, Dead Head, Born To The Beach and Queen Of The Beach standout rockers, while they slowed things down with Redondo Moon, with instrumentals Vostok 1 and The Big Kahuna pleasing 'true' surf music aficionados.
I recently caught up with lead singer Pearce, who vividly recalled the sessions of 19 years ago.
"The recording of Hang Loose was, with the exception of Beach Bound, which was already a single which had been out for over a year at that point, done all in one hit, which was unusual for us at the time," explained the guitar-playing frontman.
"Prior to that we'd always recorded a few tracks when we had the money, then more when we got more money etc.
"It was a pretty much joyous occasion throughout. We were all very close, both musically and as friends at that point.
"It was recorded at a studio called Alleycat, in Reading, which no longer exists unfortunately. Twenty-four track analog on 2" wide tape. Bob Clarke was a great engineer, who really got what we were about, and got good sounds for us."
A favourite track of Chris' was Redondo Moon, which bears some resemblance to The Beach Boys' The Surfer Moon. He went on: "We had a friend of Ray's play sax on it. I wrote a rudimentary solo on a keyboard and she copied and embellished it. I remember the excitement at playback when we first heard it with the sax on.
"Afterwards when I paid her I said 'This is the first time I've paid a girl for sax'."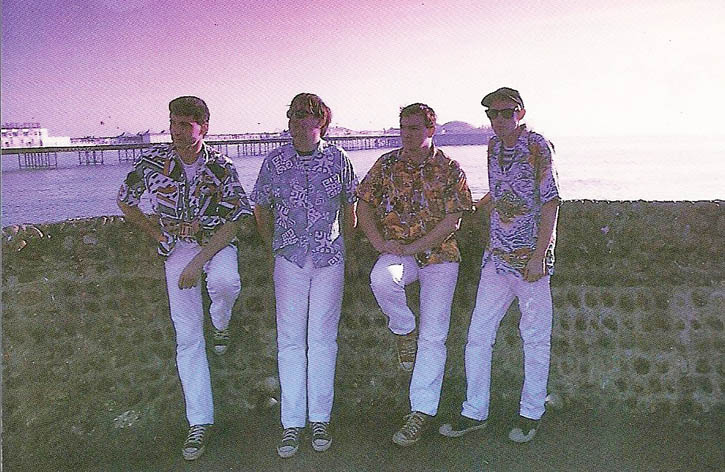 Thirteen of the 14 tracks were self-penned by the group, as has been most of their output over the last 34 years. The one track they covered was Peppermint Twist by Joey Dee and The Starlighters, which to some ears was an unusual choice to conclude the album, but the band loved it.
"I remember having a lot of fun on Peppermint Twist," says Chris. "I think we'd already recorded our vocals separately as we usually did, and then went in altogether to do the handclaps and sing along again."
Despite it being another killer Lungs album, the record initially gave Chris some bad karma, as he reveals: "After we'd finished the album, I was beset with doubts. For years, we'd really been one of a relative handful of bands doing beach/surf music type stuff and, but now, with Pulp Fiction coming out about a year before, suddenly surf-intro bands were popping up everywhere, and I worried that it was too poppy, or too punky, and just generally not surfy enough. There were no car songs or whatever.
"It took me a while to be at ease with it. Now I think it's stands as a classic piece of surf power pop. There are no low points. When I read that it inspired other great bands I feel very proud of it."
The album barely made a ripple in the UK, but over in Europe – where the band have always been far more popular, it made great waves.
Chris continued: "On it's release, it received lots of airplay in Spain and actually made it onto their equivalent to our Radio 1's playlist; probably the first beach music album to make any country's playlist since The Beach Boys.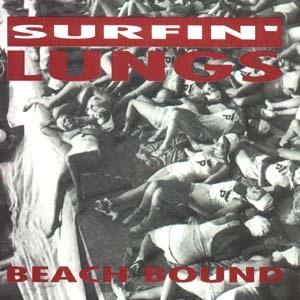 "I don't remember any chart positions. I know Beach Bound was No.1 in Barcelona, but that was the single, not this album."
The intro to Beach Bound was also sampled and looped for a Radio 1 jingle for Sara Cox at the time, much to the amazement of the group.
"The Sara Cox theme was a real surprise. That happened after the UK release of the album, on Acorn which was the following year after the initial Spanish release on No Tomorrow Records," explained Chris.
"It didn't do us any good or any harm as I don't think anyone knew it was us, but we got some royalties for it so that's something."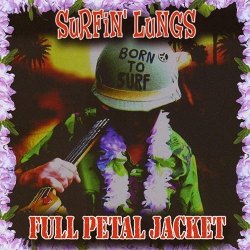 The band's most recent release, Full Petal Jacket, from 2010, is also available on most digital platforms, while the band are currently working on what will be their eighth studio album and despite going strong for so long, they show no signs of slowing down.
Further information can be found at:
en.wikipedia.org/wiki/The_Surfin'_Lungs