French Boutik are one of the hottest groups around. This Parisian ensemble look forward whilst picking choice nuggets from the past. They blend English and French pop seamlessly and recently released an EP to rave reviews and international airplay.
The Strange Brew's Jason Barnard speaks to their lead singer Gabriela Giacoman at this exciting time.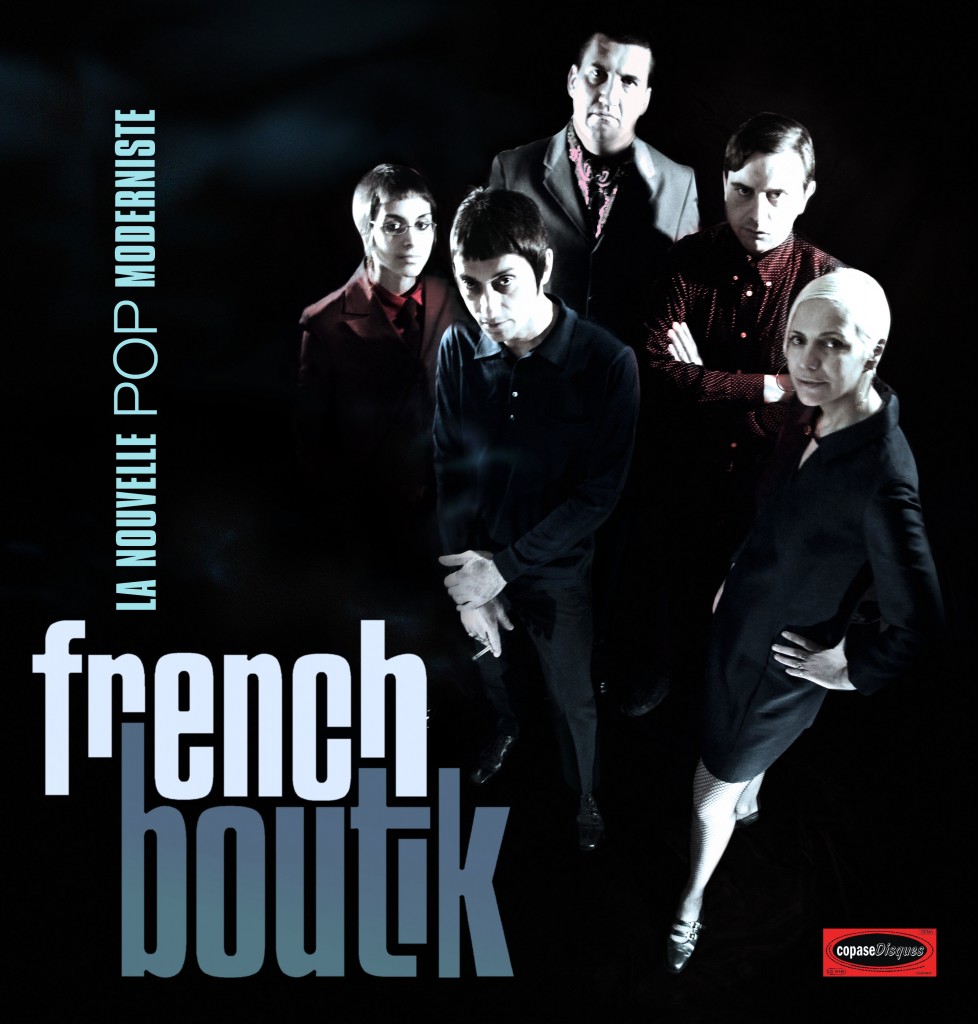 How would you describe the sound of French Boutik and what sets the band apart from other groups around?
We call our sound "pop moderniste" – we're really pop in the classic vein, with lots of harmonies and organ, original songs that are inspired by lots of French, English and American 60's groups that we love but also modern groups. I don't think we sound like too many of other groups out there, we had a very hard time coming up with the "sounds like" section of the music company's info sheet! Our band is pretty varied in tastes so ends up being quite a mix, for example I'm a big soul, rocksteady and r&b fan, Serge loves classic British and French pop, our keyboardist Iky is a ska addict, bassist Elian is all over the place with punk, garage and pop, and our drummer Zelda used to play in a few garage and Oi bands but also loves jazz.
You seem to blend a 60s and modern sound – what are you favourite records and groups from the 60s and recently?
We love US soul and r&b (The Miracles, The Impressions, Tammi Terrell and Fats Domino in particular but tons of others), classic british pop like the Kinks, The Action, The Zombies, etc., and French artists like Jacques Dutronc, Françoise Hardy, Nino Ferrer and Henri Salvador, plus post 60's sounds like The Jam, Blur, XTC, Makin Time, The Three O'Clock, Bertrand Burgalat and Philippe Katerine.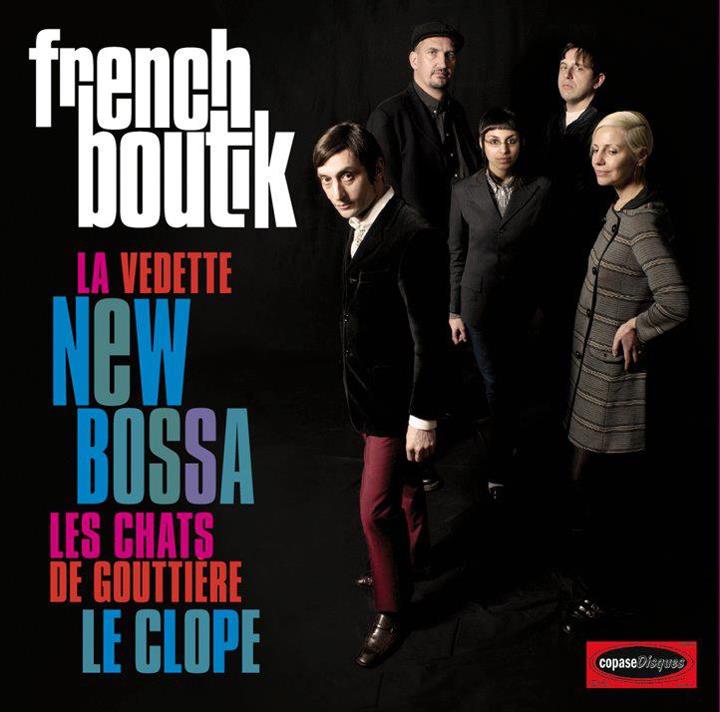 Can you tell me about the French music scene – are there many other bands who share similar influences to you?
There are lots of great groups in France that aren't quite the same sound as us but have similar influences: The Travellers, Gloria and the Greenspiders, Mr. Day, Les Terribles, Smash, Les Spadassins, Les Braqueurs, Les Playboys, The Fab Mods, BBC, the Chris Chester Group, Les Norvins, and Le Sel.
How and when were French Boutik formed?
The original band formed in 2009, but the current line-up dates from 2011. Serge, our guitarist and main songwriter (although we all contribute to various songs), had some music written and hooked up with our drummer Zelda who was interested in writing lyrics. They soon joined forces with our bassist Elian, and original singer Flora. Myself and Iky joined the group in 2011 and the group has taken a bit of a different direction since then: most of the new songs are in French and obviously the keyboard adds a richer sound.
Can you introduce your band mates.
Sure, I've mentioned them a bit above, but Serge is our guitarist and main composer (and also sings lead on some songs), Zelda is our drummer and writes most of the lyrics (and provides lovely harmonies), our excellent rocker bassist is Elian and keyboards and organ are provided by Iky. They are all from Paris or thereabouts, I'm the only foreigner!
You released the excellent "Les chats de Gouttière" EP – what are the lyrical themes on the tracks?
Les Chats de Gouttière, the title track, is a bit of a tongue-in-cheek ode to the alley cats and the playboys of Paris. La Vedette is sung by Serge, it's a parody of a paranoid liberal war supporter. Then we have Le Clope, a bit of a humorous (hopefully!) protest song against the current wave of public hygiene laws (banning smoking, sound limitations for clubs, no drinks outside, etc.), plus the only song in English, the New Bossa, which is roughly based on a skinhead friend from Brittany who loves Oi, speed and Pete Townsend.
[tubepress video=sG5peMAylJA]
You've played gigs in the UK and French – what have been the most memorable?
In France, we were really pleased to play with one of our favorite groups, Mr Day, last year in Lille, and also had great shows with The Travellers and The Riots recently in Paris, both fantastic groups and really nice people. And we were very lucky in London last year to get to play with our friends DC Fontana one night and to meet and play with Mellor the next. It's really nice to play with bands that you also want to see!
French Boutik are immaculately dressed – do you see the look of the band as important?
Honestly we are mostly all clotheshorses and like to dress as well as we can all the time, but definitely if we're playing in front of people we think it's respectful to the audience to make an effort to dress especially nicely, they do have to look at us as well as listen.
What new tracks should we be excited to hear in future?
We have a new song coming out on a compilation of Paris groups (Le Garage Se Rebiffe) very soon, it's called "Au Comptoir" – about a couple who keeps breaking up and getting back together in their local bar.
And we're right now in Hamburg recording a new EP that should be released in a few months on CopaseDisques. That will have four new songs, again 3 in French and 1 in English. We're listening to the first mixes as I type and are really pleased so far. We're hoping for a combination of authentic live energy with vintage equipment (we're recording at YeahYeahYeah Studios here who have a great setup) but also adding more arrangements and hopefully more finesse this time as the last was pretty much home-made.
[tubepress video=fLtHPlAqTYE]
What are plans for the rest of 2013?
Once we're done mixing the EP, we're back to France for a few shows: Lille, Strasbourg and Paris, and then Liverpool for the International Pop Overthrow Festival in May. This summer we're super excited to come with a full group for the first time in San Francisco for the festival there in August, and are likely coming back to the UK for more gigs there. We're also talking with a promoter in Spain about touring there in the Fall which would be wonderful. In the meantime, we're going to have real videos for the new EP's songs so that will take some time, and then getting ready for the release. 
More information on this exciting band can be found through:
http://www.facebook.com/frenchboutik
http://www.myspace.com/frenchboutik