Introduction by Nathan Ford of The Active Listener
Dodson & Fogg is the musical pseudonym of Chris Wade, a talented and prolific Leeds based singer / songwriter. With four full length albums out under the Dodson & Fogg moniker it's hard to know where to start for the uninitiated – until now, that is. Chris has recently selected his favourite tracks from those first four albums for The Active Listener Introduces series.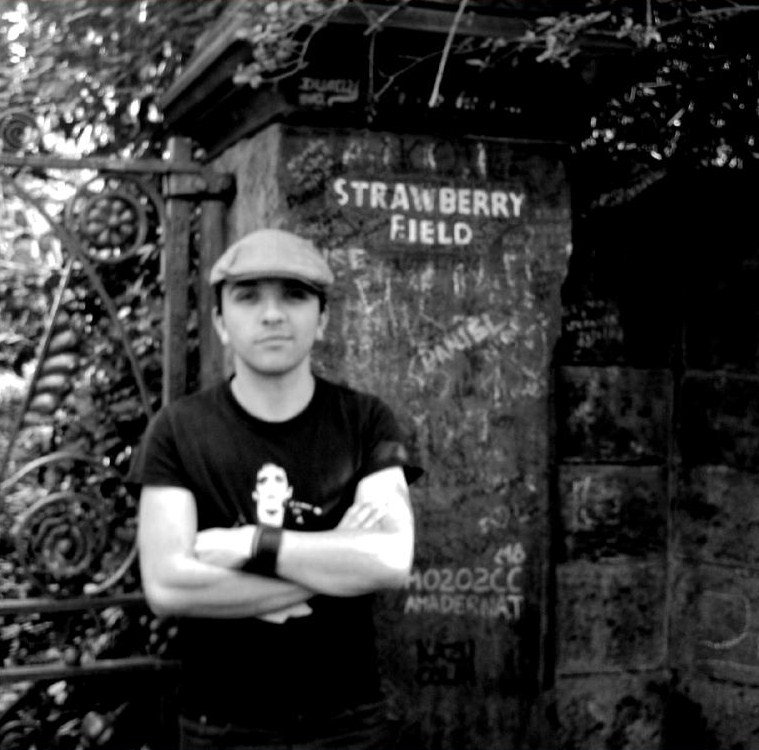 These recordings have a vintage sound that would have easily fit in with early seventies releases on the Harvest, Deram or Island labels. You can tell a lot about an artist by the company they keep, and Wade is joined on these recordings by Hawkwind's Nik Turner and Trees' Celia Humphris. His albums also feature Mellow Candle's Alison O'Donnell and former Fairport Convention songstress Judy Dyble. He's also an accomplished author with an audio book voiced by Rik Mayall to his credit.
It's a great time to hear from the multifaceted Chris Wade so The Strange Brew finds out more.
How did Dodson and Fogg start?
I'd been writing books and articles for a few years and i'd really been enjoying it, doing all kinds of varied, weird things, but I always wanted to get back into music. I've played and recorded demos and had bands with my brother and sister going way back to when I was a very young kid. So I was keen to get something together that would be satisfying, that's when the recordings started in the later parts of 2012. I recorded some quite bare acoustic and vocal tracks and it started from there and it's kind of got more detailed as I have got used to the recording equipment and the whole process.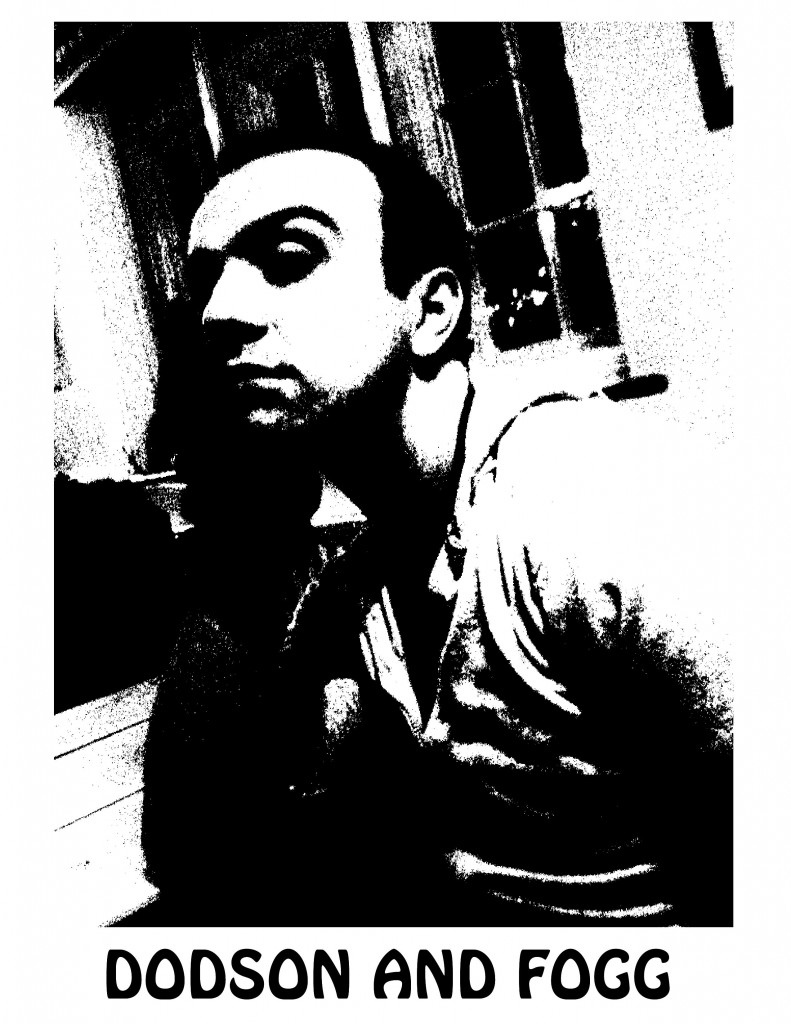 How did people like Nik Turner and Celia Humphris of Trees become involved?
I had interviewed Celia for Hound Dawg, my online magazine, and I got back in touch and sent her a few tracks. I was amazed she wanted to sing on them, and I ll always remember the excitement of when she sent me vocals to All Day Long, the first track on the album. With Nik Turner, I had heard some Hawkwind where he was playing the flute and loved it so I got in touch and he kindly did 4 tracks for me, one of which was used on the second album. I find it fun to add other musician's parts into songs, especially Ricky Romain, a sitar player who has played on a few of my tracks. It's brilliant to see what other people add into the song.
[tubepress video=eFaf4tKdY2A]
Can you list some of your favourite bands and artists? Are any of them influences to you?
I like a big selection of music, not just acid folk or psychedelic things. I have never just liked something for its genre, in fact I never knew what acid folk meant until I saw it in a review of my album. But I love Incredible String band, the Beatles, Kinks, a lot of Zappa's music, early Donovan, Bob Dylan, Neil Young who is one of my very faves at the minute, Pink Floyd, all kinds of older stuff. I also love Black Sabbath, been a fan since I was really young, and I like Hawkwind for their sheer nuttiness. Leonard Cohen is a great songwriter and I love Trees obviously, Mellow Candle and was always a big Lou Reed and velvet Underground fan. I like songwriters mostly, people who have a definite own voice and style, someone who has something to say. I must be influenced by the idea of songwriting because I love the feeling of writing a track I am happy with, there's nothing quite like it.
Scarlet Rivera from Dylan's Desire is on your next album, After The Fall? How is it having her on a track?
It's amazing for me because Desire has always been one of my favourite albums, well, for years anyway. My dad got me a CD of it ages back and then my brother Andy bought me it on vinyl for Christmas once. I love the feel of the album and a big part of that is Scarlet's haunting playing all the way through, that extraordinary violin style she has. When she agreed to do a track I was stunned and then when I heard her playing and mixed it into the track, You're An Island it's called, I welled up a bit. I was overwhelmed by it and I know it sounds corny but I was really happy with it. Maybe it's because I've just become a dad and everything is moving me to tears haha.
[tubepress video=qNt93hyySTk]
How do you come up with song ideas? Is there always a set idea or is it a natural process?
It's usually a chord sequence I start with and then lyric ideas and phrases enter my head and come out of my mouth (as words tend to do the best of times, that sounds really daft Chris). It can build from there and I just see what works and toy around a bit on the bass, guitars, flute, keyboard, or what ever I feel like at the time. It's really enjoyable. I also love the mixing and producing part.
You've released 4 albums in a year and a half under the Dodson and Fogg name, and the fifth is coming soon. How often do you sit down to record?
I do bits every day, whether it be writing lyrics, doing demos or actually recording, just playing guitar, promoting, sorting other things out or working on some writing. So I record most days really.
What will the next record present?
There are 12 tracks, and I definitely think it's the best Dodson and Fogg album yet. I know I always say it but I am very proud of this set of songs, and I do think it's my favourite so far. I hope to get better over each album though and be more happy with the new one than the last.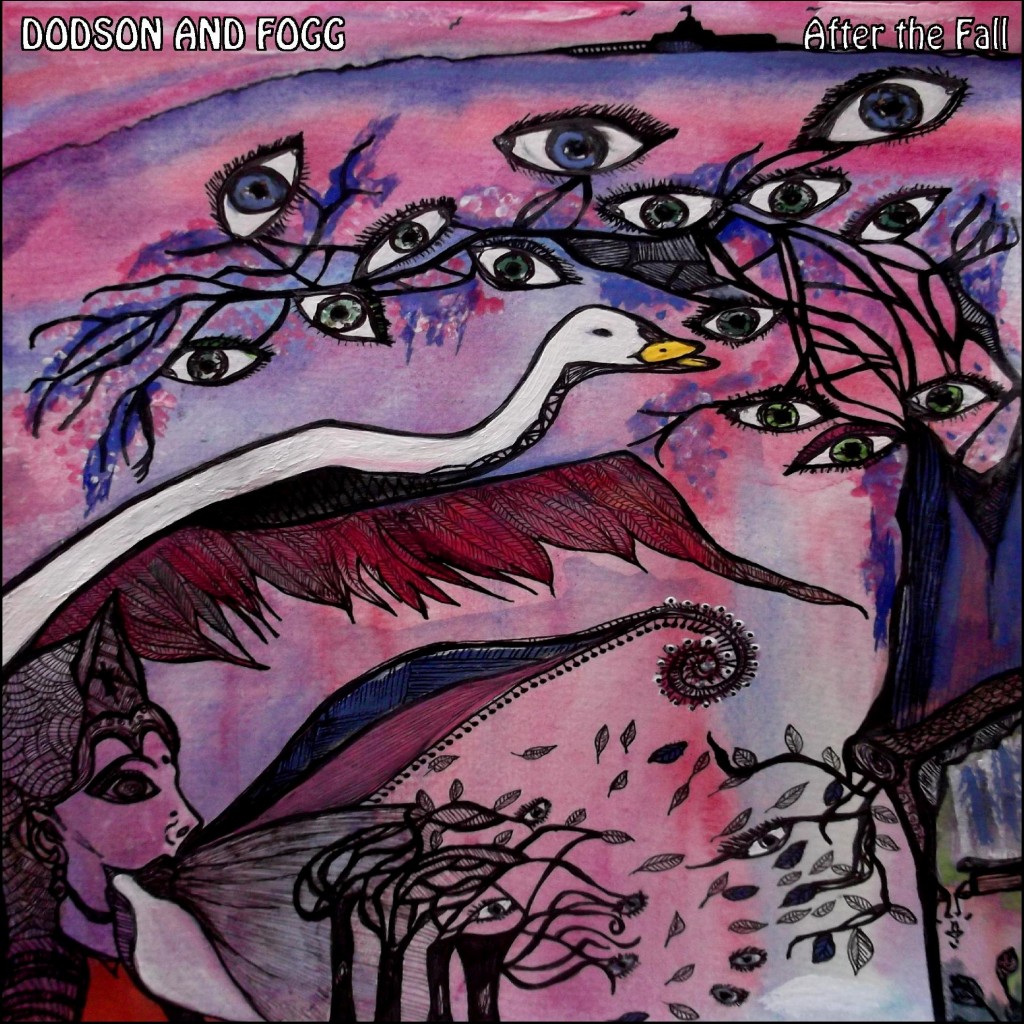 Do you have any personal favourite D and F tracks?
I love You're An Island, I am very proud of that one, and I am also happy with Mystery and Suddenly off the last album The Call, and Crinkle Drive off the first album featuring Nik Turner.
[tubepress video=gMzTd-SPCTo]
Do you have any other music projects coming up aside Dodson and Fogg?
I have just finished, as of this week, a project with my brother Andy. It's under the name Rexford Bedlo, we both do 6 tracks each, which were written very recently and recorded and put straight down in a raw fashion. We are really happy with it. It was really fun to do and exciting. You can download or listen here if you like: https://wisdomtwinsbooks.bandcamp.com/album/rexford-bedlo
Anything else you want to point us towards?
Yeah, check out the Active Listener Present Dodson and Fogg, because I got to choose the tracks myself and it was a great honour being asked by Nathan to be on his label. http://theactivelistener.bandcamp.com/album/the-active-listener-introduces-dodson-fogg-al006
Dodson and Fogg also have a Facebook community that can be found at: https://www.facebook.com/pages/Dodson-And-Fogg/282552805161916?fref=ts