By Jason Barnard
David 'Davy' O'List is universally known as one of the most groundbreaking and talented guitarists of British rock scene.
Springing from the innovative 60s scene with psych-rock band The Attack, he moved to The Nice where he played and produced on one of the first progressive rock albums in 'The Thoughts Of Emerlist Davjak'. Since the 70s Davy has been instrumental in launching Roxy Music, played with Jet plus a string of talented artists before branching into an solo career.
Davy has an exciting new album due out, 'Second Thoughts' so Jason Barnard speaks to him to hear about his new project and look back over his incredible career.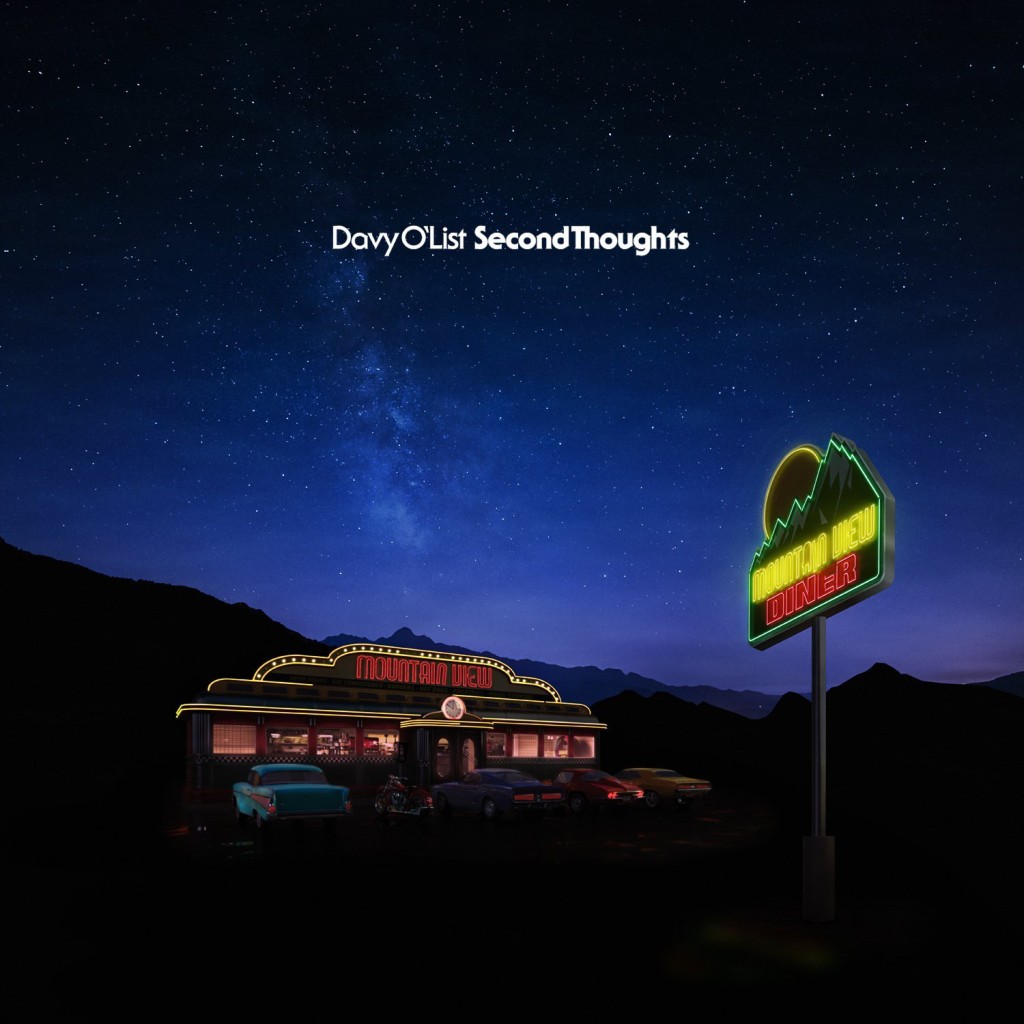 You have a new album called Second Thoughts out on 30 March 2015. What are your favourite tracks from the record?
'Second Thoughts' the title track, 'Bonnie K' and 'Halfway To Heaven'.
Can you tell me about the production process – how did you go about recording the tracks – do you have a live band and/or record much of it yourself?
I recorded the basic song structures myself then recorded live musicians over it. I mixed it then added extra instruments I played myself; pianos, synthesizers, so some of the keyboard parts on the album are mine. I edited those mixes, trimmed it then did the master mix for the record company.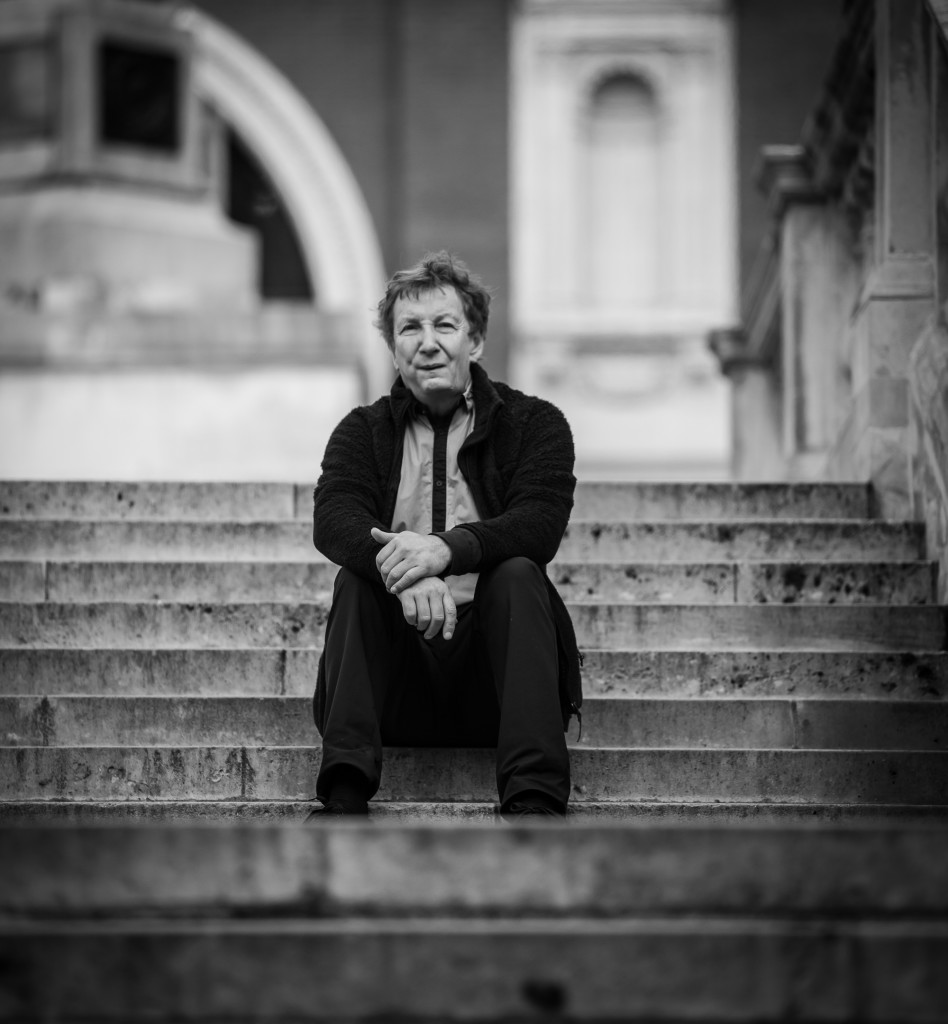 What influences your song writing, are there any particular lyrical or music themes across the tracks?
I was inspired to write the album 'Second Thoughts' while holidaying on a small farm in the Cyclades Islands in Greece. It was run in the old way, the mule was the tractor; everything was done by hand, no cars, no telephones. It was bliss to get away from the metropolis.
How does the Second Thoughts sound compare to those familiar with your earlier work?
The production of The Nice first album is comparable. 'Second Thoughts' is like a sequel to the 'Thoughts of EmerList Davjak' but this time I have the new technology. Second Thoughts returns to the original "Thoughts" concept, which brought together music styles fusing these styles with music fashion. The resulting Proto Prog trend, which evolved back in those early pop culture days, made people want to follow the path because it was different.
This album marks a further development from Proto Prog and Post Prog allowing inquisitive music followers to now enjoy and experience that musical journey and rejuvenation through fan bases, technology, and global awareness. Second Thoughts is here for a new generation to discover. The label is Made In Soho Records.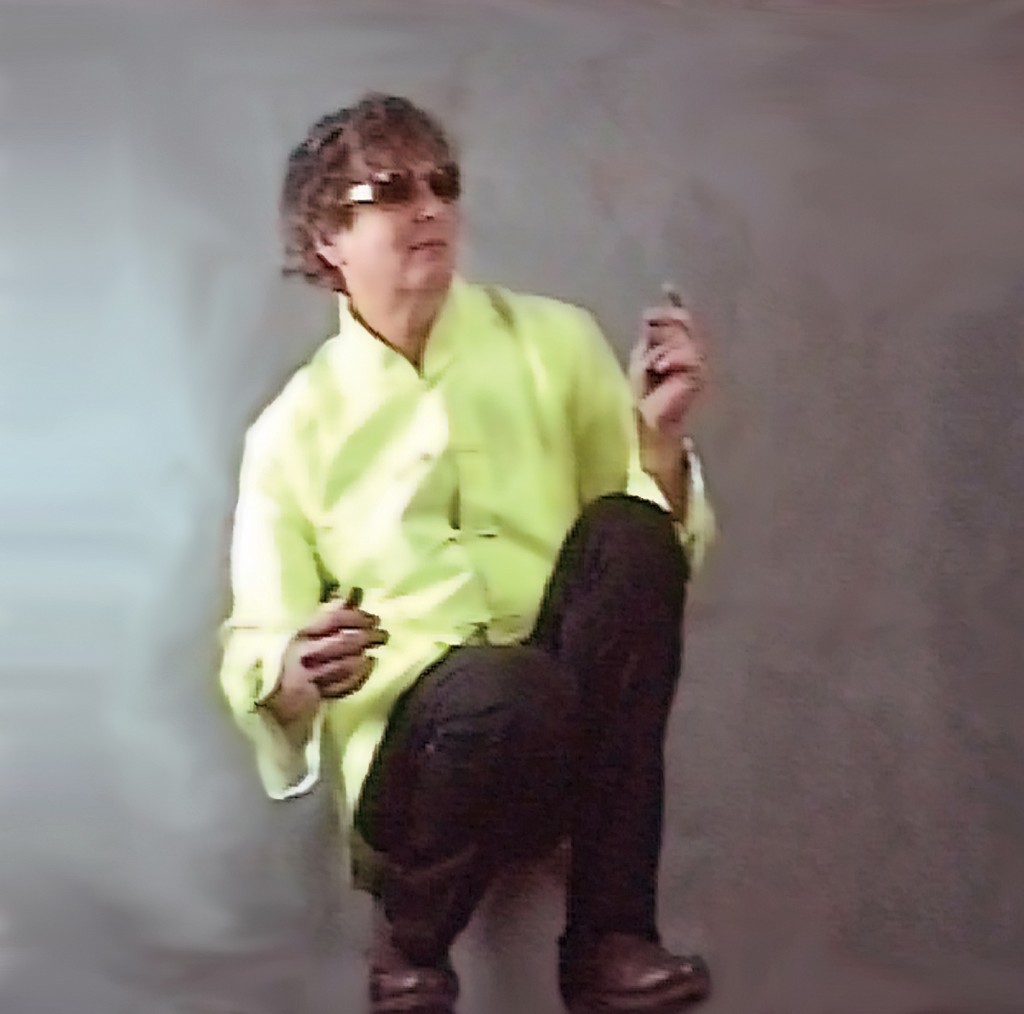 Going back to the start, what led you to being a musician and how did you get your break in the music business?
Dad was a guitarist and comedian. You can see a picture of him with his Epiphone guitar working at the Windmill Theatre in Soho London at the fan site:
https://www.facebook.com/davy.olist/photos_all
So beginning with him and his friends I began playing guitar from the age of five then studied trumpet and piano. At secondary school, I became lead chorister and studied trumpet, piano, and composition at the Royal College of Music.
In secret from my Dad I played electric guitar. I sang and played guitar at home for friends and then for my first rock group 'Little Boy Blues' in 1966.
In 1966, I got a Saturday job at Sainsbury's where I met Gerry Henderson, a Scots person. I told him I played guitar, trumpet, sang, and composed. Gerry said he was playing bass guitar with a group called 'The Soul System' and he invited me to come along to play with him. Within a few weeks, I was their lead guitarist and second singer.
The Soul System played old blues standards but I wanted to play more commercial material, so I changed the name to 'The Attack' and introduced material I wrote that was original, a cross between American R&B and British Rock.
At the same time, I got a job at a theatrical agency and asked one of their agents Paul Dainty whom it would be best to go to for a recording contract and agency as I had a new band. Paul said see Don Arden, the manager of The Small Faces, who was in Carnaby Street near the agency.
Don Arden took a fancy to The Attack; he liked its guts and fresh approach, so booked us out to support The Mind Benders and The Troggs amongst others. It was not to long before we recorded 'Try It', 'We Don't Know' then 'Hi Ho Silver Lining' and 'Any More Than I Do.' The big break came when John Peel chose 'Any More Than I Do' as his signature tune for his Radio Caroline shows on Perfumed Garden; I was listened to by thousands of fans every day and received offers to join other artists, including John Mayall and P. P. Arnold.
You joined The Nice – Andrew Loog Oldham had a key role in this didn't he?
No, that's not true I did not meet Andrew until after I met P. P. Arnold. First, P. P. Arnold gave me a job as her guitarist and backing vocalist after I auditioned for her, Keith having heard 'Anymore Than I Do' on the radio. She liked the fact I had produced, written, performed and released two singles with The Attack, she was in a chart position so I suited her.
Pat loved me and arranged sessions for me with Tim Rose and Mick Jagger. It was regular money and she was in the charts.
Pat did not have a name for her backing band when I joined her, this is correct but I wanted her band to have a name.
On the way to her first show with me, I thought of a name for her band. I told Pat it should be called Nice and she liked it. Pat took it on and billed herself from then on, as 'P. P. Arnold and Her Nice'. This is what her posters say, from then on.
'Her Nice' was doing so well on her tour, so I went to Andrew Oldham her manager and asked him for a record contract. Andrew agreed and contracted the group.
I changed the name to 'The Nice' for commercial reasons, it could have been 'Davy O'List and The Nice' but group names were fashionable then so I called it 'The Nice', I was the leader and band owner then. Andrew Oldham liked that fact, was enthusiastic, and contracted me; he said my song was going to be a hit and 'The Thoughts of EmerList Davjak' became a hit single.
I sung, wrote, arranged, sound designed and produced 'The Nice' singles and first album, which Andrew loved. Andrew gave The Nice a record contract on the strength of that song. I also produced the next hit single 'America 2nd Amendment' with Alan O'Duffy and Andrew Oldham.
'The Thoughts of Emerlist Davjack' was a ground breaking single and album, pointing the way for the progressive era. Did your classical training influence this direction for The Nice?
Yes it did.  I combined my classical training; Classical, Pop, Rock, Blues, and Jazz influences to mold the future of new genera; I thought it would be popular.  The combination of these sounds I invented was to try to enter the charts; there was nothing else like it.
As far as production for The Nice, Mick Jagger turned the opportunity down because he was too busy but he did come to see me play.  At the time, Mick was looking for a replacement for Brian Jones and I was considered, but he thought I was too involved with The Nice but I did do a recording session for him after that for Pat Arnold.
Andrew wanted Mick to produce but he was too busy so I told Andrew I could produce it.  Andrew said OK because he knew I had experience in producing singles for The Attack and trusted me.  Composition time at the RCM was invaluable.  I knew I had hit upon something new, so I just had to make it
How did The Nice get involved with the legendary 1967 package tour The Nice did with Jimi Hendrix, Pink Floyd and The Move?
After Andrew contracted The Nice I got a residency at The Marquee Club for the group.  I was controlling management then, agency and publicity, including publicizing Keith was the Jimi Hendrix of the organ in the Melody Maker, I publicized that to get more audience, and it worked.
The manager at The Marquee knew me well, as I had played their with The Attack, he liked the sound of The Nice so much he booked us as support group for the 'Jimi Hendrix Experience'. On that night we played for Jimi I was leaving the stage after an encore and Jimi was standing there in the wings, he said to me he liked the sound so much would I like to be booked for his package tour.
You deputized for Syd Barrett one night – how did you approach playing the Pink Floyd's material given your very different guitar techniques?
I knew the chords of their songs and liked experimenting with the echo unit they had.  I lifted them onto a different level with my solos.
If Syd hadn't come back do you think this could have become a full time arrangement and would you have joined?
Yes.
Jeff Christie of The Outer Limits told me that Jimi Hendrix filmed throughout on his Super 8 camera. Have you ever heard of the footage?
Yes, I saw a film of Jimi filming me.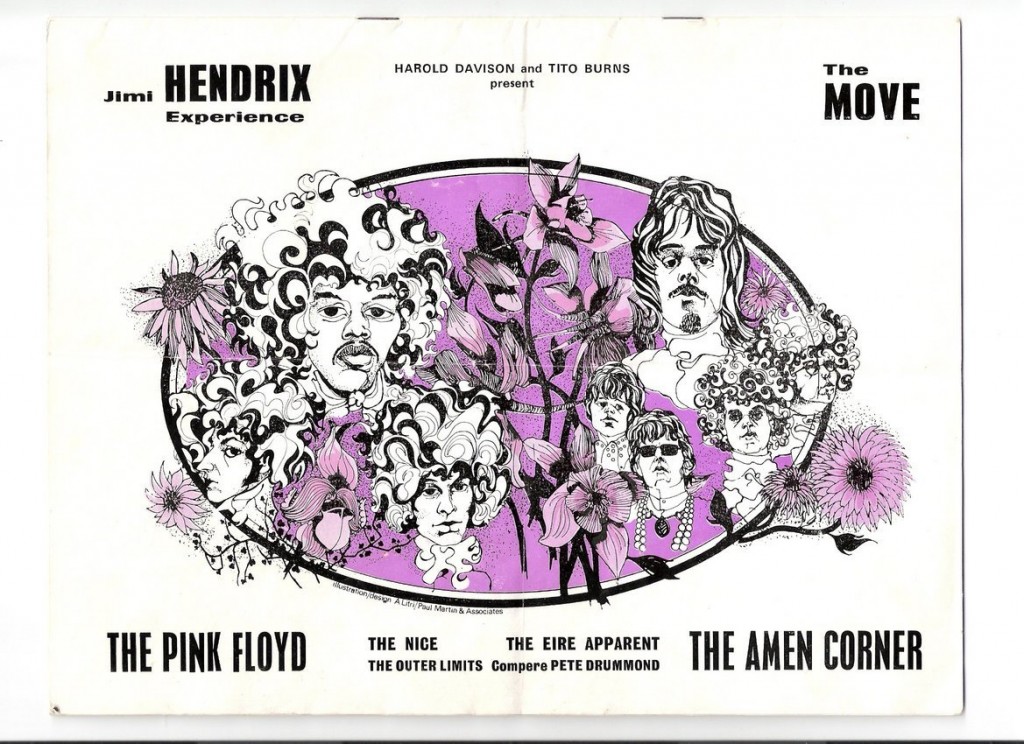 You crossed paths with Jimi Hendrix throughout the late 60s – what was he like and I understand he like your playing too?
Jimi was a great friend, he was polite, and kind and we went clubbing together.  Jimi wanted to borrow my guitar for a jam one night at 'The Speakeasy'.  He bought my records 'Any More Than I Do' and 'The Thoughts of EmerList Davjak' album; he liked my riffs and was influenced by my British sound, he said my sounds moved him.
You played with The Misunderstood in early 69 – did you play on any other their singles of the time like 'Children of the Sun'?
'Your Tuff Enough' and 'Little Red Rooster' I also recorded 'Bat Hat', which was an original composition of mine for Super Session, a live-filmed show featuring the first ever recorded film of Lead Zeppelin playing 'A Whole Lot Of Love'.  I re-met Eric Clapton on that Super Session, too.
What attracted you to play with Roxy Music when they were unsigned and you were a big name in the industry?
They wanted me to produce them into a hit band.
I've heard the Peel session you recorded with the group. Has it seen an official release?
No, because it was a rehearsal for the first album.
What was your contribution to defining the band's sound?
Roxy was semi-pro and an un-commercial outfit when I first agreed to join it, every record company and management had turned them down, they needed me.  I produced, wrote, and rearranged their music so it sounded commercial and could release records, which included my own songs, so it could get contracts.  Then I got Roxy their first radio show on the BBC John Peel show, which produced their record contract.
Were you pushed out of Roxy Music given the dominant characters in the group like Brian Eno?
Yes, they used me to get them work, be their producer, their commercial writer, and arranger to get them a record contract and agency but they never paid me or credited me on their covers or publicity.
You recorded again with Bryan, notably from his hit version of 'The In Crowd'. How did that come about?
I wrote Bryan a letter to say we should join forces again and make a hit record I got a reply to turn up at a studio.
I've heard you've worked with John Cale but cannot find much information about it, is this true?
Yes, John Cale liked 'The In Crowd' record and asked me to tour with him in Europe in 1979, he is famous.
You've branched into film making and soundtracks. What are your highlights from this sphere of your work?
I have produced videos for television.  Currently I'm co-writing, and co-designing a new fourteen part TV series called Adastra with the music for it, a futuristic science fiction drama.
Your CD 'Flight of The Eagle' collects you solo singles from the 1980s. Your tracks do not seem widely available other than on this collection. How did you produce these tracks and what was your band at the time?
I played all the instruments tracking one instrument/voice after the other.  It was the beginning of the digital age and I used this time to learn digital recording and mixing processes.
I went through some name changes, such as Nice Music, Under Control, Peace, Cody's Glider, Fax, Seal and then Davy O' List.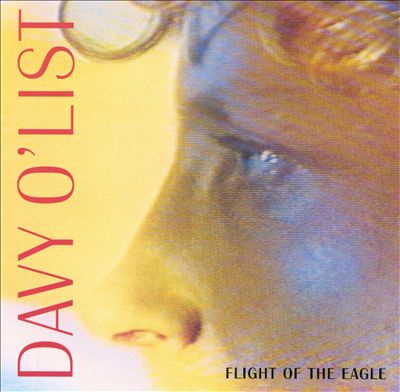 You play live shows with your band Second Thoughts. What tracks do you play live and what do you bring today to older tracks you perform?
To celebrate the release of 'Second Thoughts', there will be a launch gig at The Macbeth in Hoxton, London on Tuesday 7th April.
I will be performing tracks from the album at the gig including 'Bonnie K' from The Thoughts Of Emerlist Davjak' album. This will be the first opportunity to see me performing for the first time in years. Supporting will be the fantastic Schnauser. Tickets will be available on the door priced £8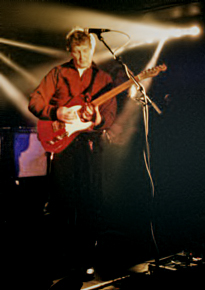 Finally, how do fans hear about your latest news and purchase your latest Second Thoughts album?
'Second Thoughts' is now available to pre-order on Amazon ahead of its official release on March 30th. http://www.amazon.co.uk/SECOND-THOUGHT
Further information can be found on me and the album can be found at:
https://www.facebook.com/DavyOListMusic
https://twitter.com/Davyolistmusic
Copyright © Jason Barnard and Davy O'List, 2015. All Rights Reserved. No part of this article may be reproduced or transmitted in any form or by any means, without prior permission from the author.