Focal Point's bassist Dave Slater continues to tell Jason Barnard about his time in the band, Apple and The Beatles.
Given you had the backing of Apple and Decca did you have a big single launch?
Before it came out we had to do a special show for the press in the West End. We went to the Apple basement, the boutique and chose the clothes we wanted. They then sent us to Vox, the Amplifier company, in Staines in Middlesex and told us choose what we wanted for our gear. You didn't pay a penny. I remember when we were at the boutique and Ringo was there with his wife Maureen chatting to me. I thought "We're in the big time here." We then did the show and had publicity shots taken. I remember going into the reception area and there were life size pictures of us the wall. You could be forgiven for thinking "We don't need to do anything else. We've arrived. The rest will take care of itself". Wrong! (Laughs)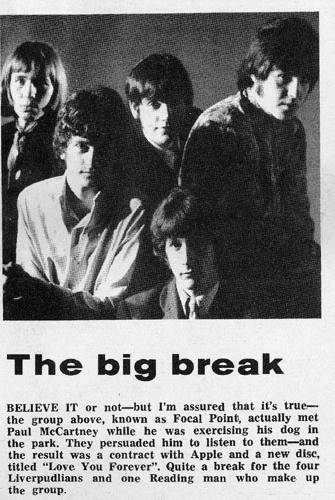 Focal Point 1968
Terry Doran didn't show up so the signs were there but we didn't see it as a problem at the time. So we did the one-off gig for the press and radio broadcast interviews and we thought "That's It" and went to West End clubs. The first big mistake. But when you're 17  you don't think about these things. We thought we'll sit back now and let it all happen and, of course, that was the biggest mistake that we could have made.
It appeared that money was no obstacle. Suddenly everything was there. It must have cost a fortune. You didn't have to worry about money, it just appeared. You thought it would last forever but naturally it didn't.
Do you think the fact that the record didn't come out on Apple hindered it?
Well there wasn't a record label then but yes, that could have been something. It wasn't obviously linked to the Beatles.
Grapefruit had "Elevator" but didn't have many hits either. Their songs were more commercial. One of their biggest songs was "C'Mon Marianne" which was a Four Seasons song. But there was some great stuff. They became John's favourite band at the time and were named after Yoko's book. They went out on RCA while we went out on Decca. It was only a little bit later that Apple Records was formed and you had Iveys/Badfinger, Mary Hopkins and James Taylor.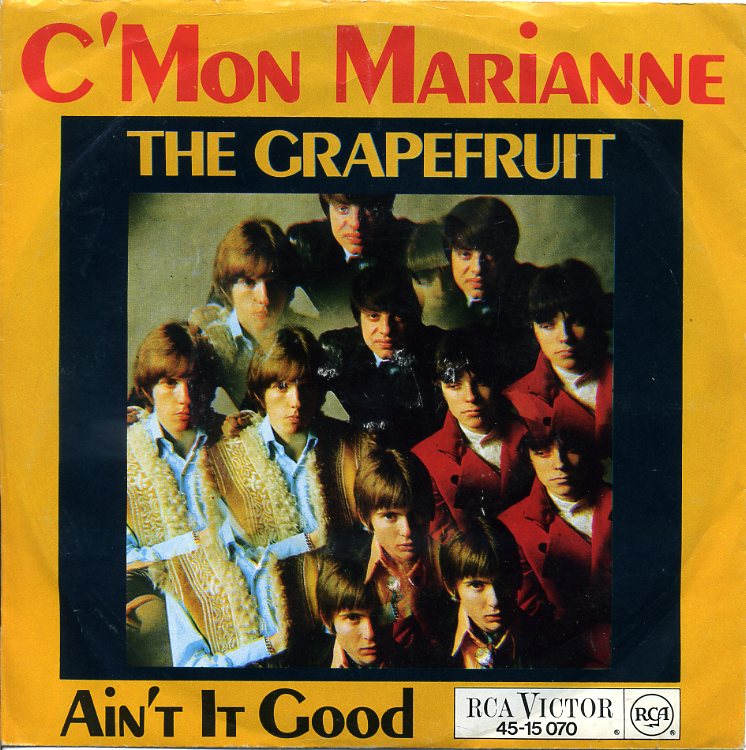 Grapefruit, C'Mon Marianne, RCA Single, 1968
And Jackie Lomax…
We worked with Jackie. He's a Liverpool guy. We did a session with him which was produced by Glyn Johns. I thought he was going to take off big time. I don't know if they promoted him as well as they could have.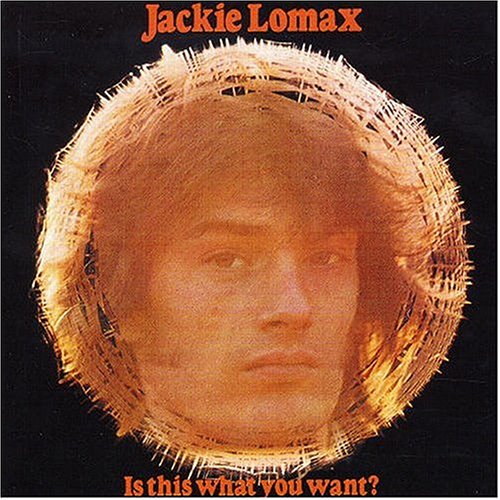 Jackie Lomax, Is This What You Want, Apple LP, 1968
It was becoming a bit fractious between the Beatles then. They were doing their own projects. Certainly with Grapefruit coming on the scene, John Lennon's interest went to them and Terry Doran's enthusiasm waned.
We just continued to record for Apple. "Falling Out of Friends", "Far, Away From Forever" and "Lonely Woman" came out of that year. We didn't play live down there. Unbelievable. If Epstein was alive it may have been different – I don't know. That probably was an early sign.
Why didn't you play live?
Apple started to lose interest and we needed someone as an Agency to get us the gigs. And to be quite honest with you we were having a good time anyway. The record was out. We were at Apple everyday, bumping into people. We met them all. It was a good time. We didn't feel that we needed to do anything else. It would just take care of itself. We would play as and when the time came. But it never came. Apple was imploding anyhow.
Paul and Dave had many more songs that could have been strong singles such as "Far Away From Forever". Do you know why the group did not get any further releases?
Decca could have put out McCartney's favourite "Never Never" as a single. But they decided they didn't want to spend any more money. They were quite risk averse. "Far Away From Forever" was one of my favourites from the early days but it was a long track. It was not a commercial track although it's my favourite along with "Girl On The Corner."
You were left hanging on…
What I remember at Apple in those days it was like money was no object. The Beatles would come in and out but they really didn't show much interest in the business. They were not real business people. I remember one day, we were down in the office area and I was talking to one of the heads of department. He got a phone call, put the phone down and shouted to people "Quick, look busy, the boss is on his way." I was thinking "Who's the boss?" Next minute Paul McCartney walks in behind us. I remember Paul's face – he had that stern look. At that time he wasn't happy at the way Apple was being run, or not run. He was in dispute and wanted Eastman to manage their affairs as he was with Linda and the other three wanted Alan Klein. That didn't help our situation or anybody's at Apple. They were imploding and we were going under with them. We would have gone under anyway but other acts also suffered as a result. It wasn't an easy time.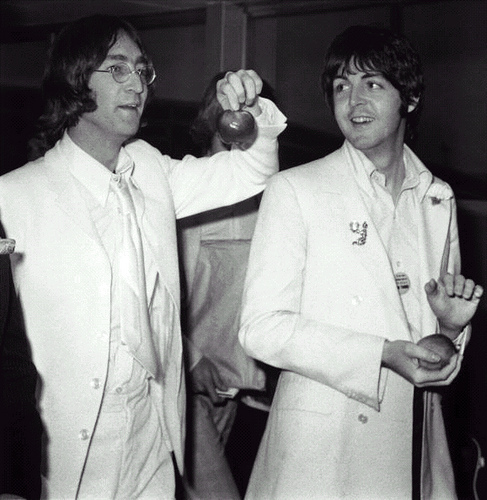 John Lennon and Paul McCartney with Apples! 1968
We stayed in Whistler Street and continued to record songs in Apple's Baker Street studio. By September 1968 the money dried up and we left Apple. We'd parted ways. It just crept upon us. Thinking about it we just got swept up with it all. They stopped paying the rent. We got a flat in Dulwich at a place called Lordship Lane but it was hand to mouth. We weren't playing. I'd have one meal poached egg on toast every day. That what was all I had.
We thought "What's the point staying here, starving. We might as well go home, eat properly and get back on the road again." This is what we should have been doing in the first place.
You recorded more demos in late 68 including "Goodbye Forever" that you co-wrote. 
Wayne Bickerton, who we were signed up to as writers, wanted us to come up with a song for the Eurovision Song Contest. I had the idea for a song that was very commercial. Paul thought there was potential so we booked some studio time in Olympic studios in London. We came up with "Goodbye Forever". Paul was having difficulty singing the lead so Lionel Morton sang the lead on that song. In the background is another singer. And you hear him before the guitar break and that was Eddie Cave who was a local singer who was very big around here. You can hear him wailing away ad-libbing.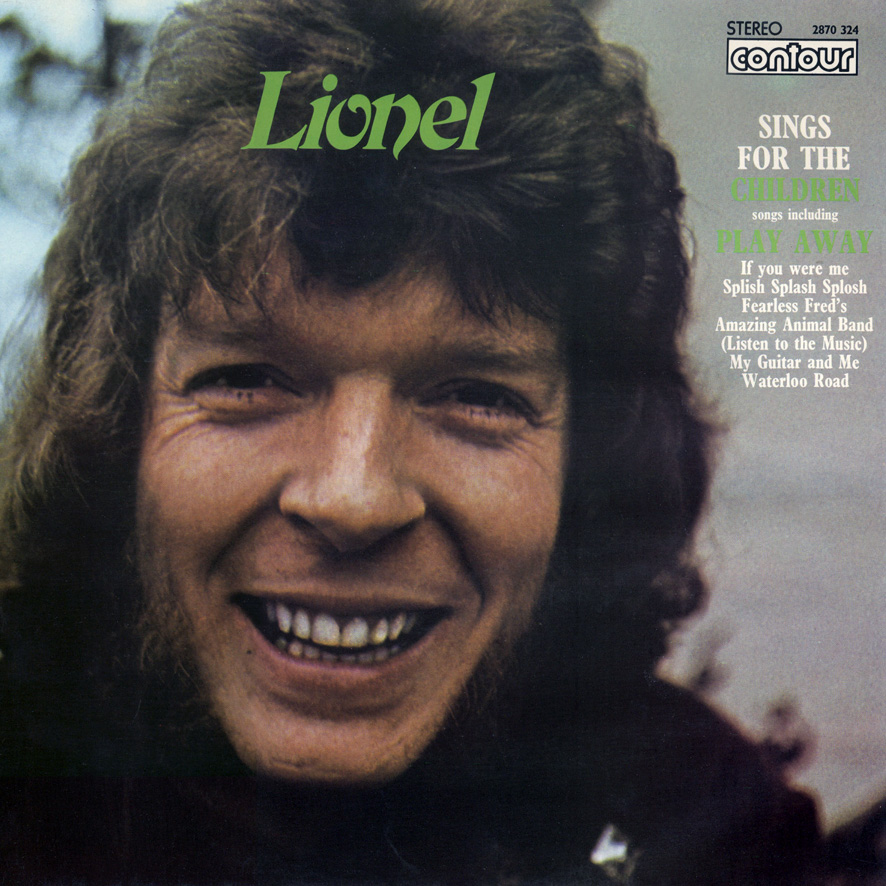 Lionel Morton LP, 1973, Contour
I've heard that Focal Point went onto play alongside some big names when you went back up north…
The New Yardbirds were at Liverpool University. We were down to support them. Basically it was Led Zeppelin. Jeff Beck had walked out of them in America. Jimmy Page decided to reform and reshape the band. They had two gigs they had to contractually fulfil as the Yardbirds. The Marquee on the Friday night in London and Liverpool University on the Saturday. So suddenly we turn up and there's Jimmy Page. They played the first album basically, "Communication Breakdown"… They were absolutely sensational. Jimmy Page was so patient and understanding. I talked to him for about 20 minutes back stage about his days with the Yardbirds, Jeff Beck and his guitar playing.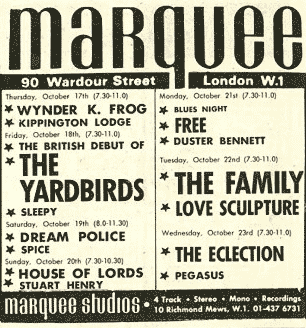 The Marquee gig was the band's second last as the New Yardbirds. After Liverpool University they played as Led Zeppelin
Don't you have family ties with Paul McCartney?
Our family moved to Cornwall when I was 14 years of age. It didn't work out so we got in contact with Paul McCartney's Auntie Ginny. She lived in Dinas Lane, Liverpool. Next door was unoccupied so we bought it and moved up here in the early sixties. The Beatles were still a local band. My grandmother's brother married Paul's Aunty Millie. He had two Aunties Millie and Ginny. Millie was married to my nan's bother Albert. Paul wrote about "Uncle Albert" on Ram. He used to put family members in his songs – Ginny was in "Let Em In". So at 14/15 I was living here and I got to meet the family there.
This was the house were Paul had his 21st – where John Lennon beat up Bob Wooler. Bob made suggestions about him and Epstein going on holiday.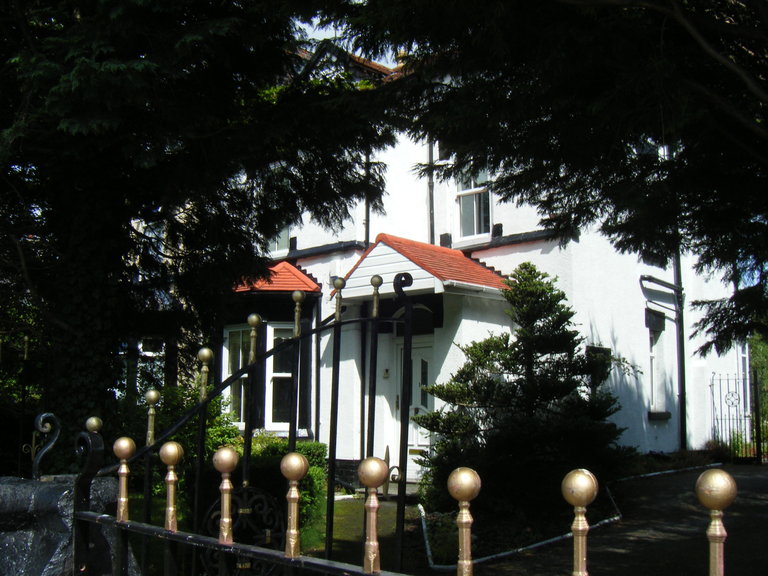 Auntie Ginny's house, Dinas Lane, Liverpool
I remember sitting there one day in 66, I think. Ginny said "Our Paul. I'm fed up with him. The next single is going to be a bit different. I got fed up with all this "Love Me" "I Love You" "Please Please Me". So I said write something a bit different and they came up with Paperback Writer." Ginny put that down to her! Whether that's true, or not, I don't know but that's what she told me and she was quite a no nonsense person!
We got back from in London in 69. We were penniless and the Beatles were starting to implode. Apple was haemorrhaging money. We were one of the acts to go. Before we came back we went to McCartney's house. We rang the intercom and said "What do you suggest we do now?" He said "Just go back to Liverpool, live on Ambrosia tinned rice, and write ten songs and come back." I thought "Thanks for that!" We got lazy down there. We weren't producing new songs at the rate we should have been. I had been living on an egg a day – malnutrition had set in. I had an infection in the blood and I got ill with a nasty blood infection. Ginny and my Nan looked after me. I was lethargic for some time after and I wasn't playing in the band. During this period I'd go to Ginny's everyday and she'd tell me what Paul was up to. She was very matter of fact. In the living room on the wall was a painting of John Lennon's "It just takes up a bit of wall space." It meant nothing more to Ginny.
When Paul and the Beatles split he came here. He was doing a tour with Wings at the start when they going round the continent in a bus in 1971. I was living here in Dinas Lane then. There was a garage at the back of the house and he left his car there. You couldn't close the garage doors – it was a big American car. He also left his dogs with me so I ended up looking after them for a couple of weeks! Martha, the sheepdog, a Dalmatian called Lucky plus a labrador. They were quite a handful.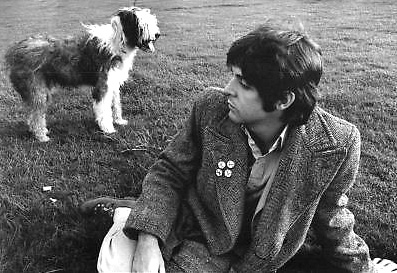 Paul McCartney and Martha the Sheepdog
Paul was regularly here. He brought Jane Asher, he brought Linda here to meet the family. He has never forgotten his roots. I lived there until 1976 until I got married.
You also co-wrote a few tracks. I particularly like "Falling Out Of Friends"… 
I started to collaborate on a few songs. After Dave Rhodes left I almost took on his role and I wrote with Paul from then on right up until his death. We used to get together and spend time working on ideas.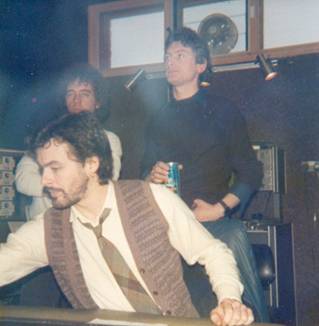 Focal Point recording in the early seventies (Dave Slater – back right)
Focal Point as a live band called it a day in 1970, Paul decided. So after Focal Point split I played in another band until 1976.
What led up to the release of 2005's "First Bite of The Apple" (which captured all of the band's material)? Was this due to the clamour resulting from four of your tracks featuring on the "94 Baker Street" Apple compilation?
Yeah, it was basically "Sycamore Sid" and the interest shown in that record. Unbeknownst to me and Paul at the time it was on four compilations I think. It was getting played at an annual psychedelic event in London. It appeared on the "94 Baker Street" album with a few Iveys numbers. From that came our own "First Bite of the Apple" in 2005. It was well received critically and gave us some closure.
It showed the band was much more than one single and had a greater range of material. 
Definitely. The single was a ballad and the other side is psychedelic-ish "Sycamore Sid". That was it. You didn't hear the other stuff. The band was a lot more than that. My favourite tracks off it are "Far Away From Forever" and "Girl On A Corner". It's poppy in some ways but with a Beatle flavour as that was the band we really, really liked. What I did like was that it was well received by younger audiences. It's fantastic.
"First Bite" sold more records than "Love You Forever" did – particularly in Japan. Our single "Liverpool You're In My Soul" – you couldn't get in HMV Liverpool but you could get it in HMV Tokyo!
The band reformed, played gigs and wrote some great new tracks. 
The song "Liverpool You're In My Soul" has been received very well. Liverpool Football Club plays it regularly before the start of the matches at Anfield. It's almost exclusively Paul's – he wrote that in 2006.  The "Liverpool You're In My Soul" album – that's mainly recent material.
However, we recorded and wrote "Love Is Everything I Need" in the Seventies. It also appears on the "Liverpool You're In My Soul" CD. That has Eddie Cave singing on it. Listen to his voice – it's an incredible lived in voice. It's one of the best things we did.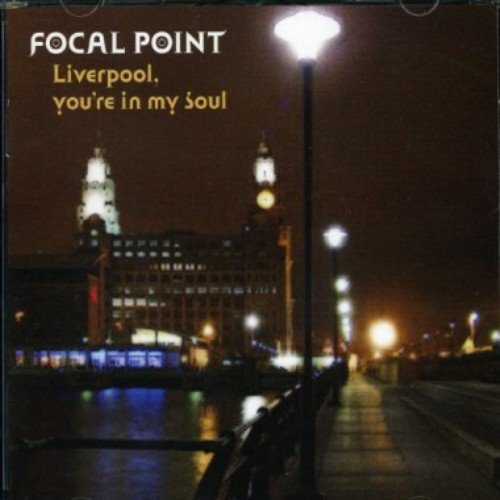 Focal Point, Liverpool, You're In My soul, Kissing Spell cd, 2007
Paul Tennant then shared his story in the book "All You Need Is Luck"… 
Yes, much of it's about Paul's early years and the Liverpool scene.
After the Marmalade Skies piece came out a few years back a guy called Pete Foldy got in touch with Paul and said he was really interested in our story.  He had a number one hit record in the Seventies in Canada and branched out into the movie business and got a second career as a producer in California. He said "the Focal Point story would make a good movie" and they were trying to get backing for that when Paul tragically died. Foldy wrote a couple of songs, one of which was "Reach For The Stars". We recorded it and it was the lead song in his movie called "Head, Heart and Balls".
Paul sadly passed away last year. This must have been a massive shock. 
Yes, he was like the brother I never had. It was a shock and he is sadly missed and always will be.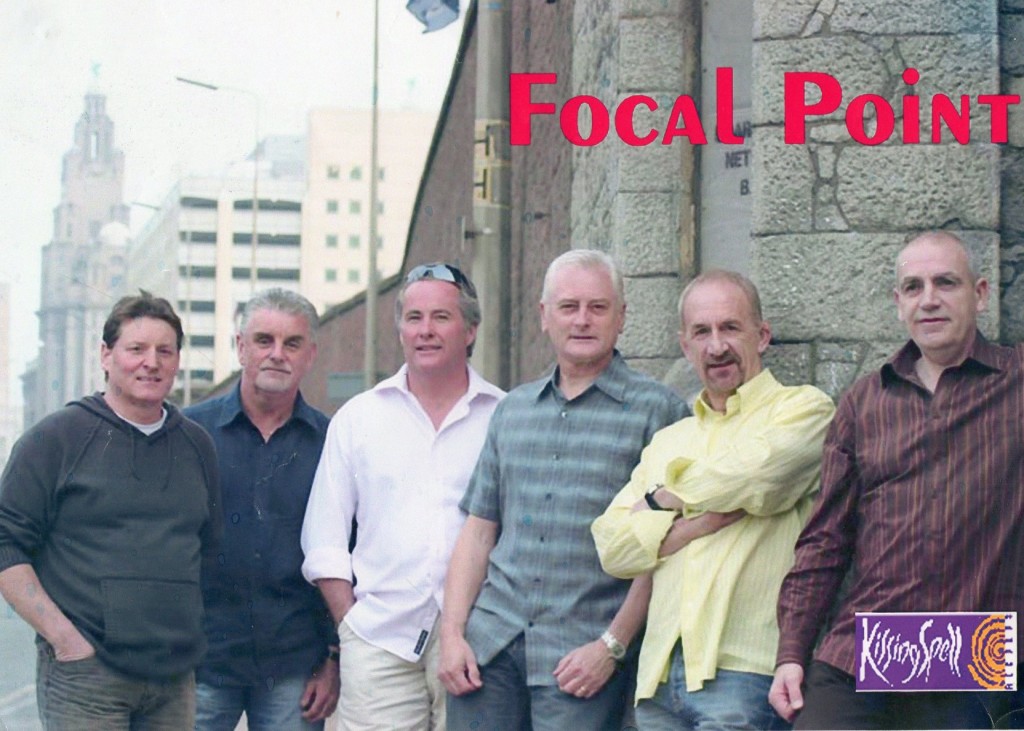 Focal Point 2007 (including Dave Slater (third from right), Paul Tennant (second from right), Tim Wells (far right))
Focal Point are still playing. Can you tell me more your current activities? 
Sadly not. I left the band in February. I needed a break from doing live gigs to focus more on studio recordings. The band continued but changed their name.
Two of the band are working with me on new material and we will get it out on YouTube and CD probably.  I'm also working with Tim Wells from the original band and a great cellist named Steph Kearly. Whether I will do any live gigs, I don't know. Song writing is my passion at the moment. Now Paul's passed I'm writing with his daughter Michelle. His legacy will live on. The name Focal Point will continue.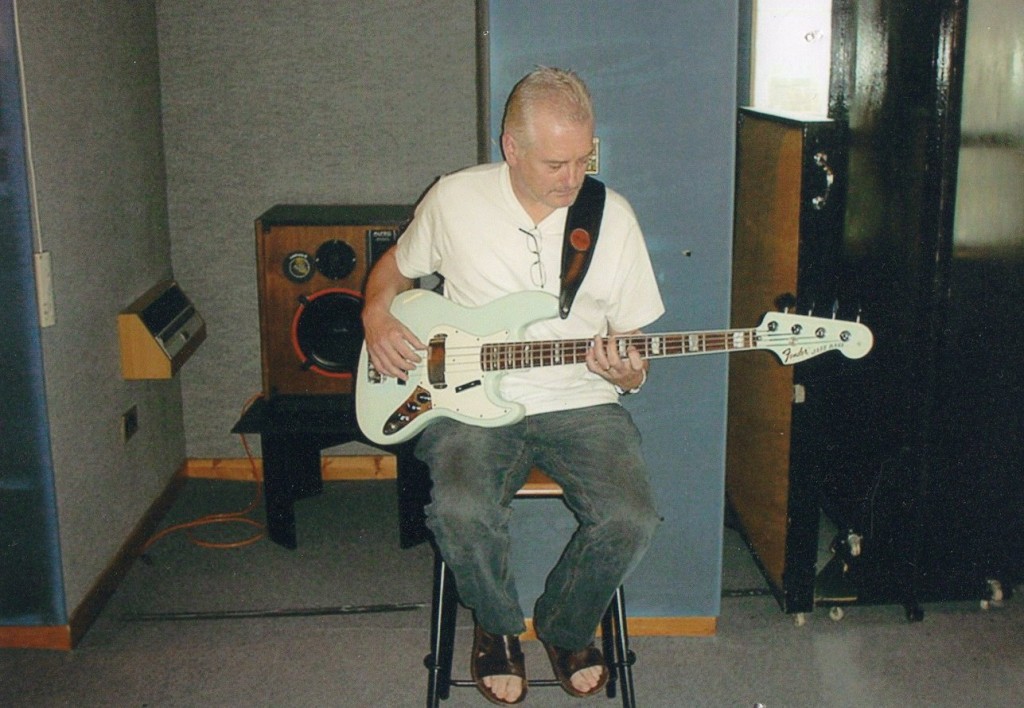 Dave Slater recording
Paul Tennant's story of Focal Point can still be found at:
http://www.marmalade-skies.co.uk/focalpoint.htm
as well as his fantastic book "All You Need Is Luck…: How I Got a Record Deal by Meeting Paul McCartney" which is still available at Amazon and other retailers. 
Watch out for an extensive Focal Point feature in Shindig! magazine in 2012.
Thanks to Mick Capewell, Michael A. Cimino, Bill Harry, Joey Molland and Tim Wells for their help.
An extra special thanks, of course, goes to Dave Slater for his time and support.
Copyright © Jason Barnard and Dave Slater, 2011, All Rights Reserved. No part of this article may be reproduced without the permission of the authors.