Liverpool band Focal Point were the first act signed to Apple in 1967 but The Beatles' embryonic organisation did not yet have a record label. The group signed to Apple Publishing with their single "Love You Forever" / "Sycamore Sid" released on Deram.  
In early 1968 they were one of the hottest prospects in British rock, named by Brian Epstein and praised by The Beatles, but as Apple turned sour so did the group's fortunes. Much of their material was finally released in 2003's "94 Baker Street" compilation and their own well received 2005 cd "First Bit of the Apple" which is packed with pop-psych gems.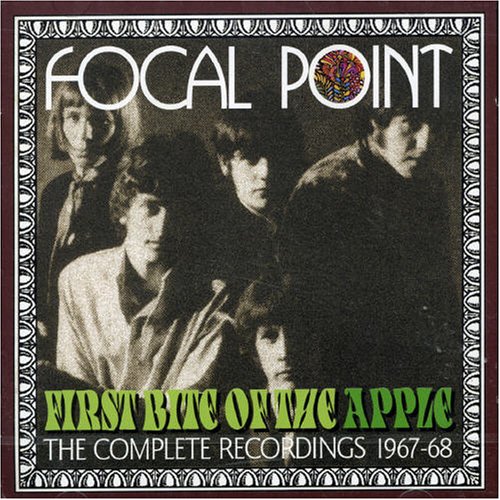 Focal Point, First Bite of The Apple, Kissing Spell CD, 2005
For the first time, Focal Point's bassist Dave Slater, tells Jason Barnard of the Strange Brew about his time in the band, Apple and The Beatles.    
Hi Dave – can you tell me about your years before joining Focal Point. What was the Liverpool music scene like the early/mid Sixties?
Liverpool was an exciting place to be because of the music. I can remember very vaguely rationing in the Fifties. It was very austere with many bombed out buildings. Before rock and roll you were brought up on very old fashioned music like Johnnie Ray.
I had an uncle who was in the Korean War and he brought back American records. He brought back the first Elvis Presley 78s, when I was eight. I remember listening to Hound Dog. I loved it. Liverpool was a major port in the fifties/sixties. You'd have the sailors coming in with the records. The very first new music station was Caroline but that was years later. So you'd rely on word of mouth: "Bo Diddley, Little Walter: Who are these people?" It was like they were from another planet really.
Liverpool also had the influence of country music – rockabilly like Carl Perkins. George Harrison's early playing is not influenced by the blues. It's influenced by Scotty Moore, Elvis' guitarist, a clean picking style. The Beatles early material featured Carl Perkins' "Matchbox" and "Honey Don't". 
I began playing the clarinet at the age 11 in the school band. Tim Wells was in the same school and year as me and we thought "let's form a band". We were interested in American r'n'b. We got a couple of other school friends and we did our first gig in a pub. We got £3 between the five of us. Tim had a makeshift keyboard and it was plugged into the lights. We were going through our final number – a real rocker. The landlady flashed the lights on and off for last orders. The keyboard was going on and off! It was these places where you cut your teeth. 
Whitechapel in central Liverpool featured three places crucial to the Liverpool music scene. In the sixties, on the site of what now is a jewellery shop used to be the Kardomah Coffee Bar. All you would buy was one coffee that would last all day. It was know colloquially as the KD and where all the bands would meet including the Beatles in the late 50s and early Sixties. I was there frequently from 1965 to 66. All you would buy was just coffees. It didn't make much money out of us! Different bands would get together, network and generally pass the time of day talking music.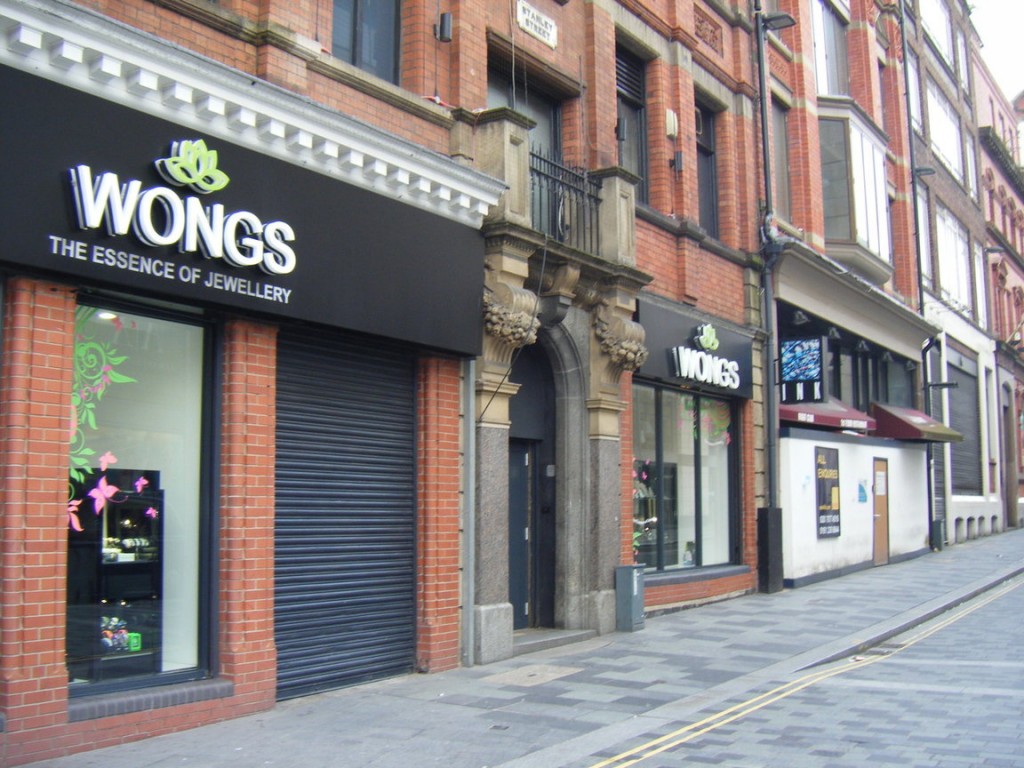 The former site of the Kardomah Coffee Bar. Whitechapel, Liverpool