Bob Jackson joined Badfinger in 1974, heavily featuring on their Head First album and playing in various different line-ups over the following 10 years. It was a troubled and tragic period. The legacy of lead songwriters Pete Ham and Tom Evans is a string of classic hits, albums and material that should have been much bigger. After playing in various bands over the past 30 years, including The Dodgers and The Fortunes, Bob is revisiting Badfinger's body of work with a UK tour and new material. 
Jason Barnard speaks to Bob as he revisits this legacy.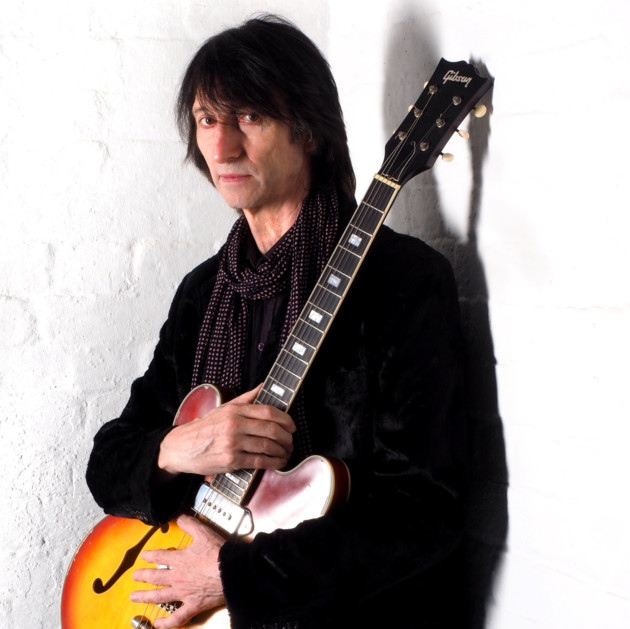 Firstly, I'd like to go back to what I think is your first professional band, Indian Summer. I understand the band had strong ties to Black Sabbath?
Yes, knew them even before they adopted the 'Sabbath' moniker. They were called Earth and we were we were with the team that launched them. Did a fair few gigs with them and even went round Ozzies place …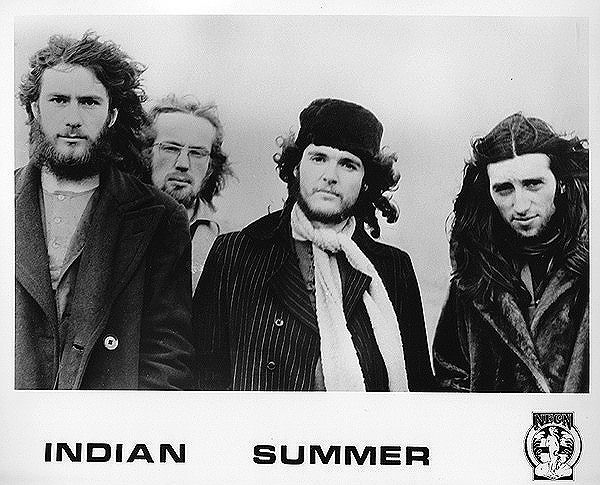 Your 1971 album is now very collectable and a cult classic – especially amongst prog fans. Why didn't the group record another album?
Management/ Business issues…like many bands of the time.
How did you get to join Badfinger in 1974?
Well, following a support on Eric Clapton's comeback tour, I had just finished recording an album in LA. At the time, I thought it was time to make a move, so I left and flew home and out of the blue, I got a call asking if I was interested in trying out for Badfinger.
Were you aware of all the money and management problems affecting the band from the outset?
No, not at all. It was a bit of a whirlwind at first; the gigs, doing the album etc. I guess I caught on during after hearing that Warners were filing against the Badfinger management for mismanagement of funds…that was the wake-up call.

Badfinger, 1974 (left to right: Pete Ham, Tom Evans, Bob Jackson and Mike Gibbons)
It seems incredible that Head First didn't get released until 2000. It seems like such a productive period. Can you tell me about the background behind the recording of that superb album?
It was gobsmacking for me, going into Apple, in Savile Row. A tremendous buzz and sense of occasion. But this was tempered with the growing awareness that the business thing was not quite right. Our management instructed us to get the material written and complete everything ASAP, to fulfil the Warner's contract. On top of all that, Joey Molland left the band. That's not the ideal way to start the creative process, but we just had to be efficient and get on with it. Considering all the circumstances, I feel we did OK…..
Did you get to play any live shows in that period?
Just before Apple, we did a tour around the UK along with the Man band; Wales answer to 'The Grateful Dead'. I mean that respectfully, they were a draw at that time..
It must have been heart wrenching to hear about Pete's death.
Oh, yeah. Words can't describe the ache…actually physically gut-wrenching. It made me ill. I had gotten pretty close with Pete and though I was aware of the boat that we were all in – I hadn't expected that. He was a lovely, lovely guy and it shouldn't have gone down the way it did.
You then played with Tommy as The Dodgers. Was it a natural decision to carry on?
The band got a deal with Island Records, with Muff (W.) producing. Tommy and I sang 2 parts well together, and were able to be tight on our phrasing, also musically we were writing in the same direction, so it was natural that we continued to work together..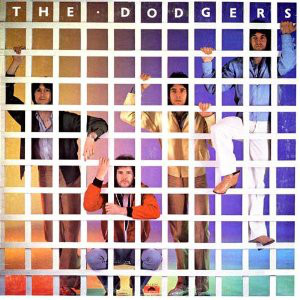 You wrote quite a few songs for the Dodgers – did you store up tracks you wrote in the 70s or were they written at the time?
They were all fresh tracks, mostly self penned, but some were co-writes…
Why did you leave?
Management. (There's a bit of a theme going on here…). They had already engineered Tommy out the band. And I was next…I found they were working against me. Essentially, they were pushing the band to change musically; to turn into something else…so it was time to go. The band split entirely not long after….it was all so unnecessary.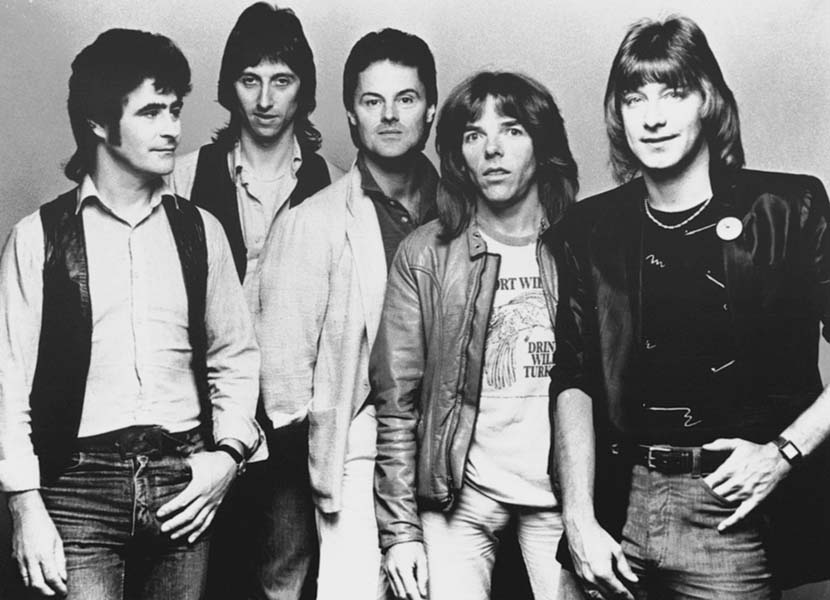 Badfinger, 1982 line-up – including Tom Evans (far left), Bob (second left) and Mike Gibbons (second from right)
You played with Tom and Mike again in the early 80s as Badfinger. 'I Won't Forget You' is a great track. It must have been even more poignant after Tom's death.
Yes, we got together again, and went over to the States to tour. Musically nothing had changed and it worked, but Tommy got ' Wrapped up in a Rock 'n Roll Contract' – again. The comeuppance of all this was that the 3 of us had papers served on us in a $4.5 million suit… my family had bailiffs going round my house, whilst I was still away working in the USA… we had done nothing wrong…and eventually, after Tommy's death, the case was dropped, but the angst that caused during that time was intolerable.
This was one, I emphasise only one of the factors that pushed Tommy too far….
So, ultimately the song is as much about Tommy as Peter..
How did you get to work on Pete's posthumous demo albums '7 Park Avenue' and 'Golders Green'?
John Ham, Pete's brother, had passed all of Pete's home demos over to Dan Matovina, for curation. I had a studio at home and Dan came, stayed and transferred the audio over. It took some weeks.
You never seemed to have stopped touring. How long have you played with The Fortunes and do you include Badfinger tracks in the set list?
I guess 'journeyman' is the term. I've made next to nothing out of the various albums I've been involved in. Playing live has always been my living. The Fortunes; I've been with for over 20 years, and yes, I've always featured at least one Badfinger song in the show. They're exceptional songs, so you can't really fail…
You're currently on tour as Badfinger here in the UK. What was the catalyst behind reconstituting the group and playing those great songs?
Although I had been active in The Fortunes, Badfinger has never left my mind. So when the Fortunes were idle and I was offered a Badfinger tour, I felt compelled to go for it. We did a theatre tour in 2015 all around the UK and had a great reaction. And I found it fulfilling to play a whole set of those songs. Now I had a real taste for it, so decided to put more dates in; this time aiming for more intimate gigs, and with more of a Rock sensibility to them. After being absent from the scene for so many years away, Badfinger has been somewhat forgotten. But the thing people don't forget is the material.. the songs….
Being on stage playing those songs must be a unique way of reconnecting with Pete and Tom. Does it get emotional?
Yes, the emotional connection is everything for me and when people come to see the Badfinger show, they'll get it…
The whole history of what went down continues to be at the forefront of everything I do. Should I have moved on – put it behind me? It's been said to me before but I've never been able to. The injustice of it all is not something I can ignore…and, you know, the way to exorcise all that, is to play and celebrate the Music. That's what's timeless.
And something that many of your reader's may not realise is that so much of Badfinger's catalogue is auto –biographical. The stories, the history – so much of it is right there in the lyrics.
What led to record 'In A Different World'? It is very anthemic.
Glad you like it. At it's heart it's a Protest song. The kind of thing that Dylan or Lennon would have done. And when you look at how mad the world has been in recent times, the message of Peace, Hope and Tolerance cannot be stated often enough. Unfortunately, so many people feel a sense of hopelessness and think that as an individual, they're incapable of doing anything meaningful that would making a change. I'm not of the opinion that we should roll over and accept the World's a bad place and a lost cause. Society is like a big family and, like a family, we should be supporting and helping those around us. If everyone does a bit more of that and lessens the selfish 'me' attitude that has been permeated over the years, it would make an enormous difference.
I would also urge the same objectiveness and unselfishness when casting your vote.
The lyric is important, but, hey, it's not a bad little tune either!!
Will there be more new Badfinger material?
The songs are already there, but as most people are aware the industry has changed massively. Most musicians' efforts have to revolve around playing live. Most artists see very little return from writing and recording any more. I am hoping that we can re-connect with our market, get enough people on board to make the process of continuing to write and record worthwhile.
How have your shows and new line-up of Badfinger been received?
As I indicated, we have enjoyed a really warm reception on our recent outing the length and breadth of the country. I'm hoping that 'taster' will now draw more people to see the full show, where we play songs from the whole catalogue, so as well as 'No Matter What', 'Baby Blue' etc they can also get to hear tracks from various albums; some of which have never been previously performed live.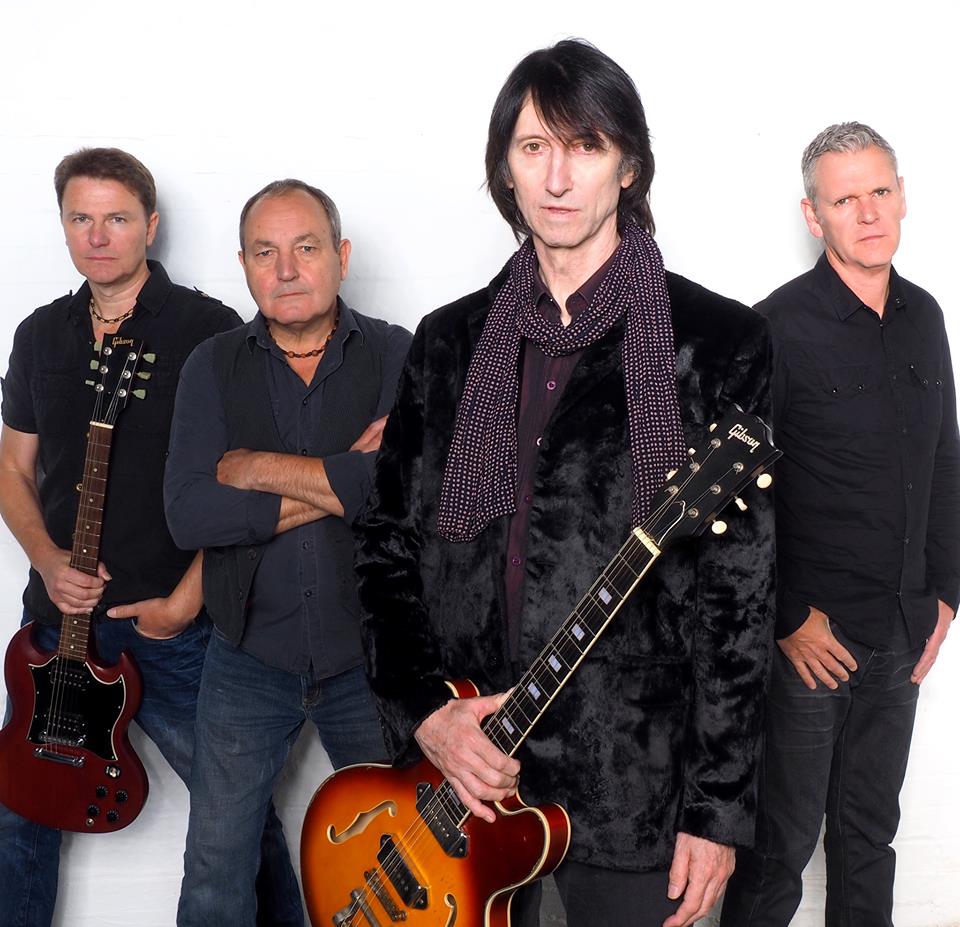 Badfinger featuring Bob Jackson, 2016
How can people find out more about the forthcoming gigs?
So, check your local press and radio and go to our site or social media pages:
www.Badfingeruk.com
www.facebook.com/badfingeruk
https://twitter.com/BadfingerUK
Copyright © Jason Barnard and Bob Jackson, 2016. All Rights Reserved. No part of this article may be reproduced or transmitted in any form or by any means, without prior permission from the author.
This post does not allow comments