The legend goes that there is no part of the music business in which Billy Terrell hasn't been involved in. During his five decade career Billy has sung, composed, arranged and produced for a dizzying array of artists and genres.
The Strange Brew's Jason Barnard chats to Billy about the last 50 years.
Hi Billy, let's go right back. How did you start out in the music industry?
I became interested in music and performing at age 12 when I organized a benefit for the Cancer Foundation and put on a one man show to raise money and won an award for doing so. I was bit by the entertainment bug you might say.
Then in 1962 at age 18 while working in a restaurant in Asbury Park, NJ a big rock and roll show was in town featuring Chubby Checker, The Dovells, The Orlons and Dee Dee Sharp. The Dovells came in for lunch all dressed alike after one of their shows and I was blown away. I loved the Dovells.
I went right out and bought a $40 guitar, taught myself how to play it by playing along with many records and started working small clubs in the area as an M.C. telling jokes and singing a few songs. In the spring of 1963 I was working at the Empress Hotel in Asbury Park and used to get up on stage late at night and sit in with the band in the lounge.
One Saturday night a top NYC television show host was in town hosting a rock and roll show and saw my act, invited me to NYC and introduced me to my first manager Vic Catala and the rest is history.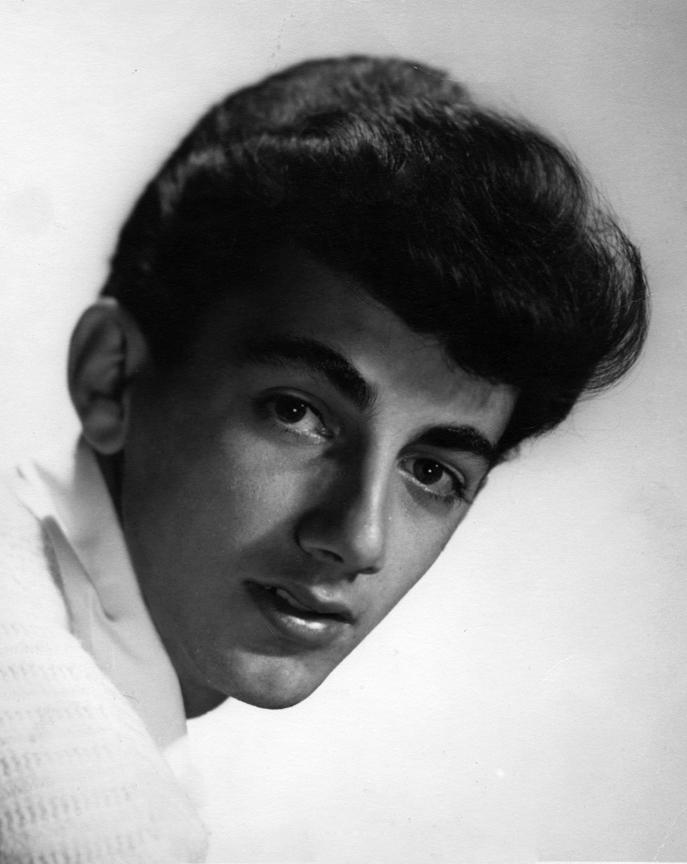 Your first released song that was released was 'They Said It Couldn't Be Done' by The Duprees. It's a great track, can you tell me about its writing and recording?
My first song ever recorded (They Said It Couldn't Be Done) happened shortly after I was finally signed by Kama Sutra Productions in the spring of 1965. I was signed as a staff writer for $50 a week. One afternoon Artie Ripp came to me and handed me a tape of a rhythm track originally intended for the Shangri La's. He was recording the Duprees that night at Columbia Studios and they didn't have the b side. I wrote the song to the track from 5pm to about 5:45, ran over to the studio at 6pm to rehearse the group and at 7pm they recorded the song. The A side (Around The Corner) became a top 20 hit on Billboard.
A few weeks after the release of the Duprees record I had just recorded my first single as an artist which I also wrote (Do It My Way), I got my draft notice. I was to report on July 8th but my grandfather died so they gave me until August 5th. As far as how the war affected me goes, I was in Vietnam from the end of May 1966 until May 28th 1967. I was isolated the entire time focusing on staying alive and had no idea that many people back home were so much against the war. It was one of the most difficult times of my life to come home from serving the country honorably and being made to feel more like a criminal let out of jail early than a soldier who did the best he could and almost lost his life in the process. I've made my peace with the situation but it took decades.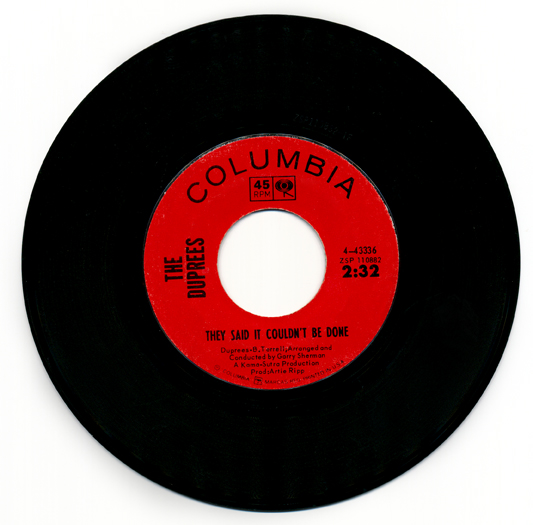 You were called up to Vietnam. How did serving affect you?
The music scene drastically changed between 1965 and 1967. Between being rejected so distastefully when I went back to NYC after I got home and not being able to relate immediately to music on the radio that was so foreign to me I started drinking heavily for the entire first year after the war. I was never more frustrated in my life. Plus, I had horrible nightmares, loud unexpected noises sent me to the ground and my health was not good.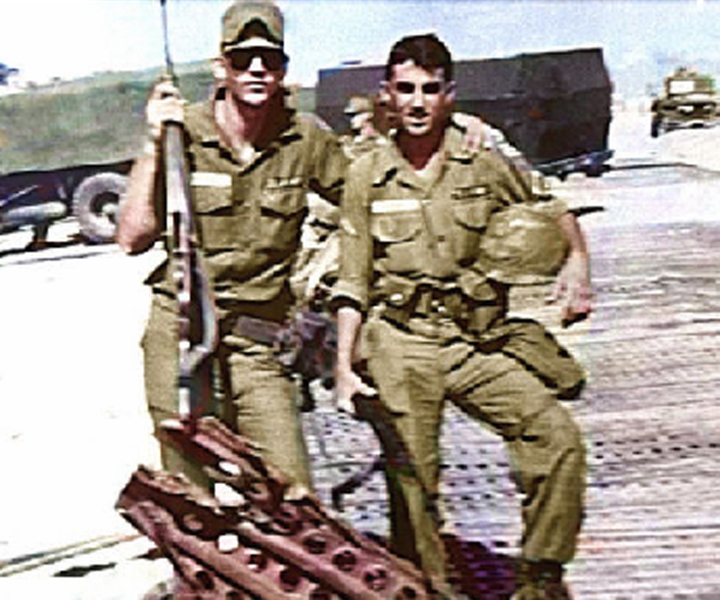 I assume the music scene changed while you were away. How did you adjust and what did you do when you came back?
In 1965 I was a 3 or 4 chord guitar player writing simple rock and roll songs with aspirations of being a teen idol style artist (Frankie Avalon/Ricky Nelson etc.) The first time I turned on the radio on one side of the dial were Jimi Hendrix, The Doors, Jefferson Airplane and on the other side were The 5th Dimension, The Association with very sophisticated songs and chord structures. I felt my life was over at 22 years old. Finally, I was able to team up with Ray Dahrouge which was a life saver. We began focusing on r&b music which we both understood very well. We were also heavily inspired by Gamble and Huff so we listened to their music every morning for an hour before beginning to write and it worked.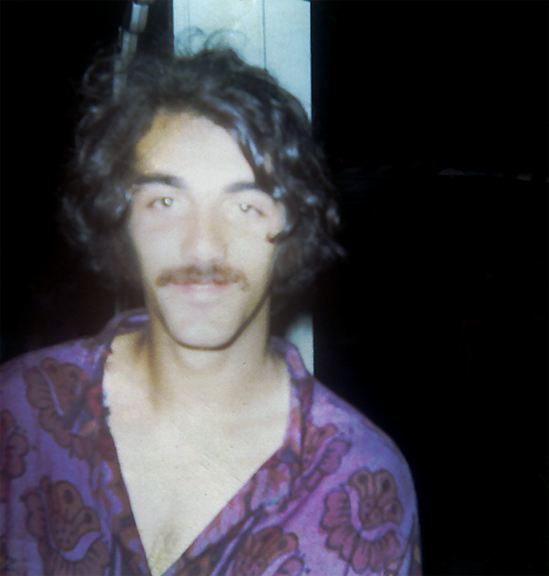 Billy – August 1968: "A year after I came home from the war, on the road with Jimi Hendrix and The Soft Machine. I was managing the poster sales that month at their concerts for the publishing company Ray and I were signed with as writers. I was out making an extra few dollars. I was the only one not doing drugs so they could trust me with the money."
In early July 1968 I stopped drinking, rented a small office in Asbury Park, purchased a $25 broken down piano and worked all day every day for a few months teaching myself how to play it. In November, only 5 months later, Ray and I were at the Hit Factory Studios in NYC listening to Debbie Taylor record "Never Gonna Let Him Know", our first top 5 r&b song and we continued to write several songs for many r&b artists for the next 5 years.
You co-wrote Fredde Lowe's gorgeous ballad 'I'm Slowly Losin' My Mind' with Ray Dahrouge. How much did you collaborate with Ray? 
I co-wrote I'm Slowly Losing My Mind with Ray around 1968 while we were signed to Greenlight Music. At that point Ray was further along than I was as a writer. I really picked up speed later that year and actually initiated our first hit song with Debbie Taylor "Never Gonna Let Him Know". Ray I would say was undoubtedly the lead writer on Slowly Losing My Mind. I was able to have the song recorded by Freddie Lowe on Polydor in the early 70's after establishing a relationship with producer Bob Yorey in New York. Through Bob I was introduced to the guys at Delite Records down the hall from his office and was able to write and produce many tracks for them throughout the 70's.
What's the favourite track that you co-wrote with Ray?
As far as a favorite collaboration with Dahrouge is concerned, I love several but "The Man, The Wife and the Little Baby Daughter" recorded by Phil Flowers in 1970 is my favorite creatively. I do love a lot of the r&b we wrote for The Manhattans, Persians, Vivian Copeland, Debbie Taylor and others.
But the Phil Flowers record is top shelf in my opinion. Billboard Magazine predicted we would win a Grammy for song of the year. Bell Records had so many hits at the time they couldn't handle another so we came up short which was really a shame because radio jumped on it instantly.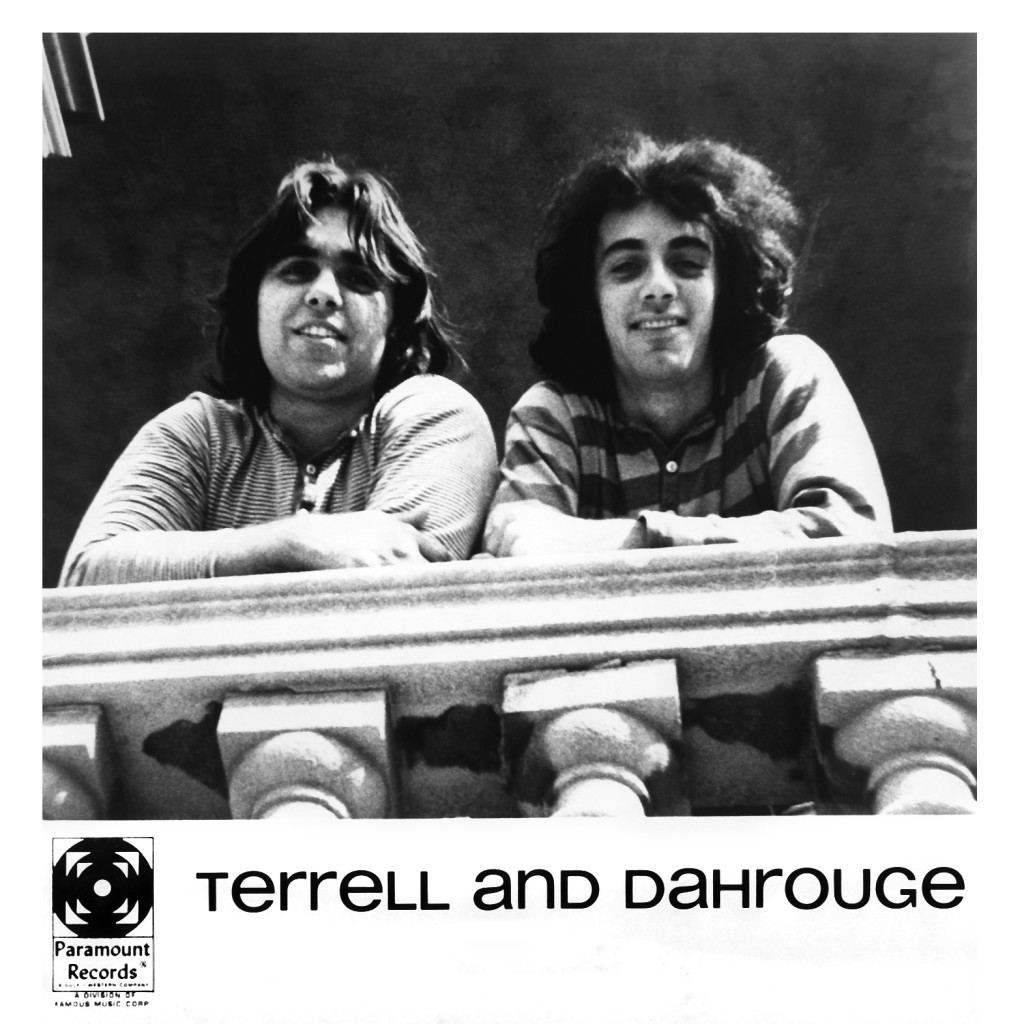 You're known as a successful songwriter – what are the most favourite of your tracks that were released and why?
With regard to my favorite tracks through the years, I have a soft spot certainly for Frankie Avalon's disco remake of his classic 1959 hit "Venus" as the project did change my life dramatically. Rio de Janeiro which I wrote and produced featuring Gary Criss was incredibly successful and led to many exciting projects in the late 70's which was an incredible era in music. The work I did with Benny Troy, especially "I Wanna Give You Tomorrow" is right there on my A list. The song is still so popular in the U.K. and many other territories in Europe. A true honor. Recording the Rhythm Makers for Delite Records in 1977 was a great experience as well.
When did you first become aware that 'I Wanna Give You Tomorrow' was tearing up the UK Northern Soul scene?
In 1974 Mercury Records signed Benny Troy and gave me a budget to produce 3 tracks initially. They loved "Mama's Side of the Bed" which Ray Dahrouge wrote and I thought was perfect for Benny. We recorded a very good song written by Mark Barkan, another strong New York writer called "She Was Good To Me". Benny sang it so well along with the band playing the rhythm track that I used the live vocal as is. For the third song I wrote "I've Always Had You" which I combined a Motown feel with Latin flavored percussion. It came out great!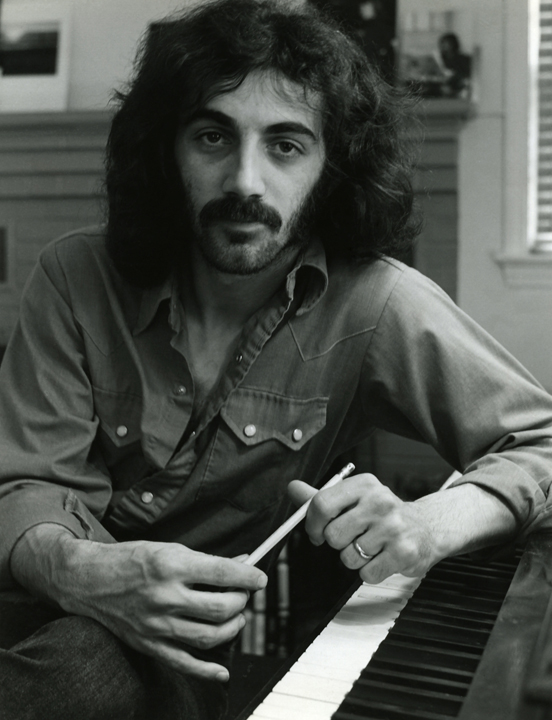 Mercury released "Mama's Side" as the A side and "She Was Good To Me" as the b side. They really didn't promote it at all and it didn't go anywhere. I wanted them to release "I've Always Had You" but they refused and dropped Benny from the label. I took the track to Delite Records and they loved it. They gave me the money to buy the track back from Mercury after Tom Moulton heard it and said do it. The record became a top 30 r&b hit and was played everywhere in early 1975. Then in the spring Delite agreed to do an album with Benny.
The first session was magic. I wrote two songs myself, "Put Some Music In Your Soul" and "Ecstasy, Passion and Pain" which were very soulful records. The third song "I Wanna Give You Tomorrow" I co-wrote with Ebbie Woolley. When we first ran it down with the musicians Alan Swartzburg the drummer began playing an exciting open hi hat rhythm that I loved. I said let's keep that rhythm the whole way through the song. It was the dawn of disco that year and the open hi hat on drums became the signature beat for the biggest disco records for the next few years.
Delite released "I Wanna Give You Tomorrow" that summer but didn't stay with it after signing Crown Heights Affair and their smash hit "Dreamin' A Dream". Benny's record remained a cult record and never died. It was and is one of the original cult disco records and lives on today. I first became aware of our success at Northern Soul in the late 90's when many of the DJs visited Philadelphia. I went to the convention and when I introduced myself they when crazy every time and started singing my songs to me including Benny's record. I was amazed.
I've known for the last 6 or 7 years that Northern Soul is still playing the song and invited Benny to perform in Wales a few times. Several European countries still play the song today. Many people have written on line how much the song has meant to them for decades. One woman wrote on line that her mother put in her will that she wanted "I Wanna Give You Tomorrow" played at her funeral. And they did! Unbelievable.
What are your main memories of working with Frankie?
Frankie Avalon is an interesting story. I idolized Frankie back in school in 1959. I loved "Venus" and even wrote in my graduation year book my favorite song was Venus by Frankie Avalon. Then, one afternoon in October 1975 I got a call from Delite Records asking me if I thought they should sign Frankie and if so what do I think would work. Some friends of theirs knew Frankie who was looking for a record deal. Fred Vigorito at the label was surprised when I said yes, sign him.
We had a meeting which went well. I wrote a song called "Somewhere Over Arizona" which everyone at the label and Frankie loved. Frankie came in with a song a friend of his wrote which he wanted to do. Then I said I believe a sure winner would be to remake his classic hit Venus with this up and coming disco rhythm. They resisted it at first and so did Frankie. I asked to record the track at the end of the session and if they don't like it we will trash it. I had an arrangement in my head I really believed in and I was right. It took off immediately and reached #1 on Billboard's Adult Contemporary Chart and the rest is history. Having revived Frankie's career was so unique and considered such a long shot, I gained a lot of recognition and offers came in to record several artists and jump started my expanding career as a producer.
"Venus" dramatically changed my life overnight. Frankie's too. He was about to sign with a hotel in Hawaii to work several nights a week in a lounge. Our record gave him so much national exposure it attracted the attention of the producers of the film version of Grease and he has been relevant ever since. Something I am extremely proud of.
'Rio de Janeiro' by Gary Criss is a disco classic. What inspired you to write it?
In the spring of 1977 I got a call from Jose Sobrinho, president of Top Tape Distributors and Amazon Records in Rio de Janeiro Brazil. He distributed Delite Records in Brazil and loved my work with Avalon and Benny Troy. At first Jose asked me to produce an instrumental disco version on "Til" which was a huge hit in the late 1950's for The Angels. He also said to just write anything I want to use as a b side. I convinced Jose to allow me to record the original Angels on the track as I had done with Avalon on his classic 1950's hit and Jose agreed.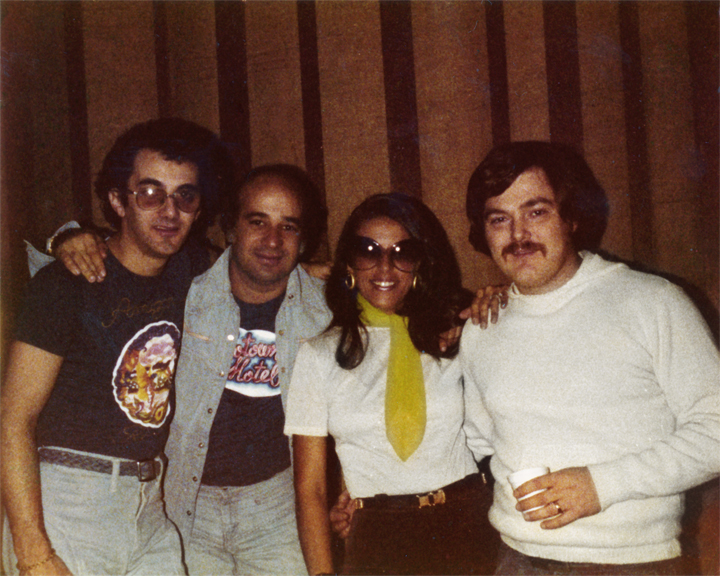 Billy, far left in 1978 at a recording session in Philadelphia with Jose Sobrinho and his wife Maria and John "Monster" Davis when recording the Rio de Janeiro album with Gary Criss
Then I said, instead of a b side I would like to write a great song and bring in my friend Gary Criss to sing it. I had been soliciting labels for a few years to sign Gary but no one agreed. Jose agreed which alone inspired me to concentrate on writing something special. Then one night I was in the shower and out of nowhere I sang "Rio de Janeiro, come with me to Rio". The melody knocked me out it was so different and catchy. I was so inspired I went to a travel agency and asked for material on Rio de Janeiro and studied which helped me finish the lyrics.
I hired John "Monster" Davis to do the arrangements and brought in a combination of New York and Philadelphia musicians to play the two tracks and it was magic instantly. Rio was first released in Brazil and then picked up as an import in NY and went right to #11 on Record World's disco chart the first week. The record is still played every day here and in several countries. The Angels' version of "Til" is a classic on dance party radio every Saturday night in Philadlephia. 39 years later the music still lives on. What an honor.
What were your favourite artists to work with?
I have to say a few my favorite artists I've been blessed to work with are Helen Reddy, Maria Muldaur, Bobby Rydell, Larry Carlton and Bobbie Eakes. David Clayton Thomas was a unique experience having been so inspired by Blood, Sweat and Tears along the way and The Average White Band (AWB) were a blast to work with. They actually played rhythm tracks for other artists with me. Love the guys. Big fun, big laughs!
How much did you work with the Average White Band? What artists and tracks did they play for on those sessions?
I first met Alan Gorrie and Onnie McIntire of The Average White Band in the late 90's. We became friends instantly. We talked about working together for a while and then I was approached by a female artist from Croatia to produce a few tracks for her at Sigma Sound in Philadelphia. AWB agreed to play the rhythm tracks and they came out great. Since then we stayed in touch and talked several times about working together on a tribute project to either Stax Records or Muscle Shoals but our schedules never lined up. We are still good friends. We have a lot of laughs.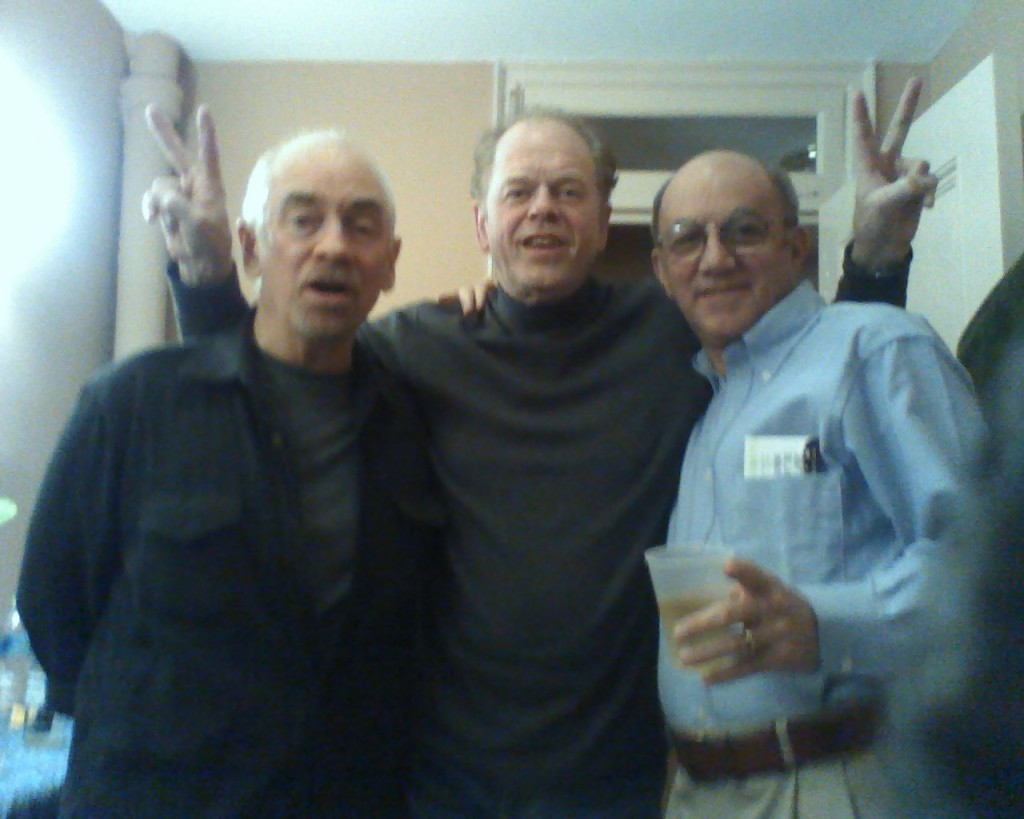 Left to right: Onnie McIntyre and Alan Gorrie of Average White Band with Billy
What are your current musical projects?
The last several years I've focused on special market compilations for home shopping television networks along with producing nice Jazz projects since 2003 which have all charted.  I loved the process of writing and producing jazz.  The last few years I've worked closely with Dave Appell who ironically wrote the music that inspired me to get in the business.  Let's Twist Again for Chubby Checker, The Bristol Stomp for The Dovells, Wild One for Bobby Rydell etc.
I've known Dave from way back in the early 70's when he and Hank Medress were producing Tony Orlando and Dawn at Broadway Recording in NYC.  I was also doing a lot of demos there at the time.  The last several years of Dave's life he wrote a catalog of amazing Contemporary Jazz music and recorded demos in his basement studio.  He would ask me to come over to hear what he is doing and get my opinion.  I was so honored when he asked me to work with him to record some of his work with live musicians and help get the music out there.
Working with great musicians and ensembles is the best. Always was and I've worked with the best over the years.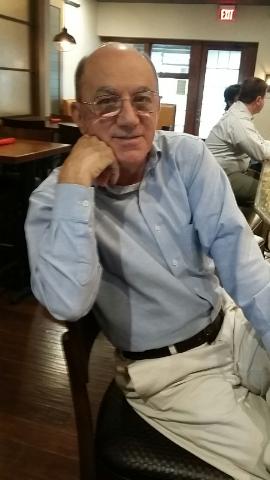 Billy today
How can people find out more information about you and your work?
A lot of my work and history are out there on line. Google Billy Terrell or Billy Terrell Music or Terrell & Dahrouge and you will find a lot. Today I'm focused on consulting for Dave Appell Music and Dave's estate. The first CD with a new generation of Applejacks are now out there http://www.daveappellsapplejacks.com/. I am also on Facebook and have a new exciting internet show called "Spot On" and will be launching our YouTube channel shortly.
More information can be found at:
With thanks to Ricky Barnett for his help.
This post does not allow comments