For those in the know, Martin Newell is one of the great English songwriters. He has produced records under a number of guises, most notably through The Cleaners From Venus. Their first burst of releases began in the early 1980s and had just a small cult following mainly due to Martin's DIY approach and refusal to engage with the music industry.
However the world has finally caught up to his records in the internet age and the quality of Martin's songs is now indisputable. The past few years have seen a big re-release campaign of his work with The Cleaners, solo records as well as an excellent new album out under The Cleaners From Venus moniker.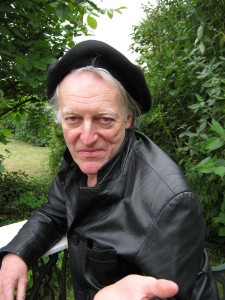 Martin speaks to Jason Barnard about the 60s pop that shaped his teen years and the unique career he's forged; from mid-70s glam, surviving the 80s, 90s success and current renewal.
http://thestrangebrew.co.uk/articles/martin-newell-welcome-to-bohemia