Review by Jason Barnard
This new collection from one of New Zealand's top beat bands, Larry's Rebels, tracks the band's progression from 1965 to 1969 showing why won over the likes of Jimmy Page and Tom Jones. At first they largely relied on covers and things really took off with their breathless remake of The Artwoods 'I Feel Good'; a chugging beat anthem on it's 1966 release.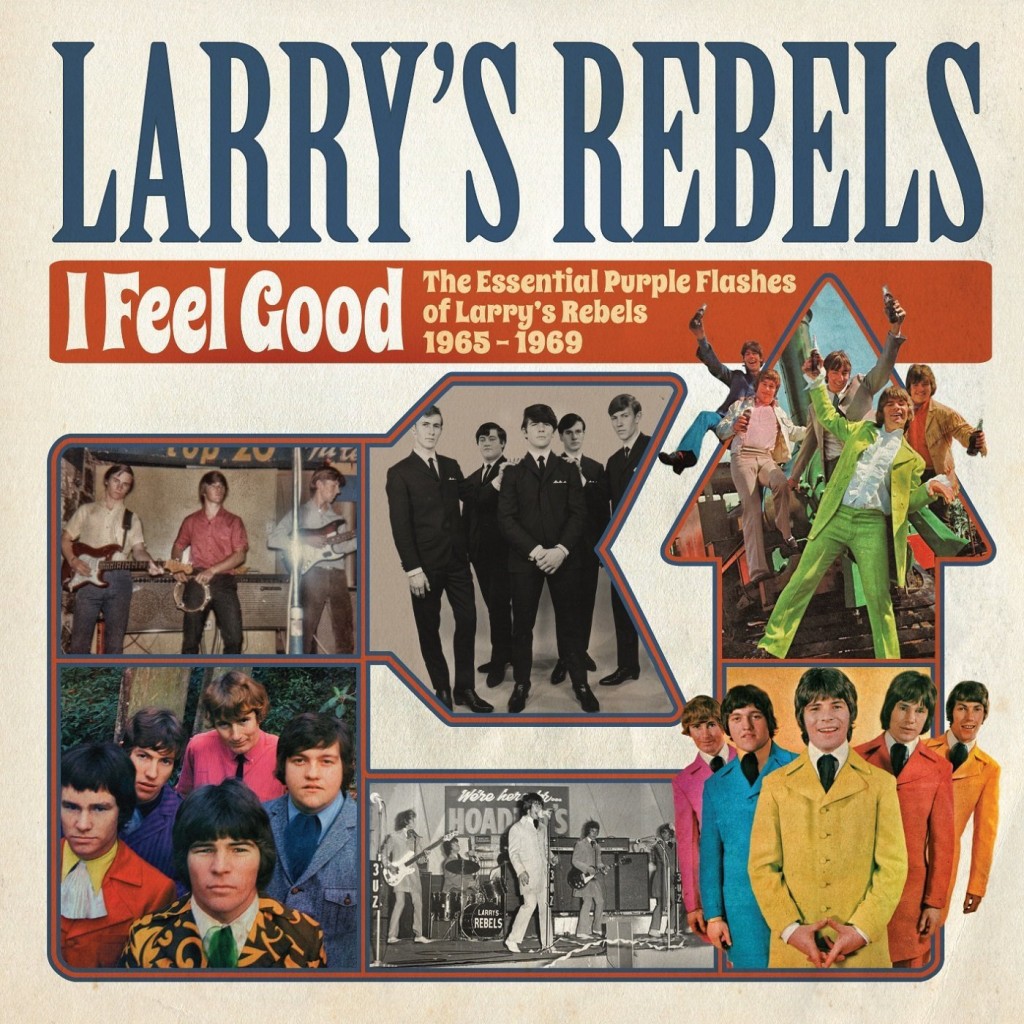 Almost as good is a rocky retake of The Small Faces 'Whatcha Gonna Do 'Bout It' which refashions it into a Yardbirds style monster. Continuing in the same vain is 1967's 'Painter Man' that holds it's own with The Creation's original bringing them their first national hit. In fact touring with The Yardbirds saw Jimmy Page inspiring embyonic songwriting although 'Flying Scotsman' stayed a little too close to 'Train Kept A-Rollin' for comfort. But it was a start and 'Dream Time' and 'Let's Think of Something' showed a progression, with harmonies becoming more prominent.
1968's 'Fantasy' saw a further advancement into psychedelia. Taking their lead from the English childlike take on the genre, the strings back this Snow White tale splendidly. 'Halloween' also brings psych into this youthful ghoulish number.
Psych was only a flitting period and they soon returned to the straight ahead pop of 'Mo'reen'. However in 1969 lead singer Larry Morris left to start his solo career and the band carried on another year as The Rebels, with 'My Son John' being the highlight.
In January 1970 they split leaving some of the most notable records from New Zealand in the beat era. Whilst not as prolific or producing the range of material as compatriots The Fourmyula, Larry's Rebels left behind some of the best 60s pop from down under. This CD is part of a new RPM series with Frenzy Music on artists from New Zealand and Australia so here's to some more excellent releases.
http://www.cherryred.co.uk/rpmshout-exd.asp?id=5002